Recent technological advancements are expected the propel the global crane market. According to a report published by Fortune Business Insights, the market will reach US$ 50.75 billion by 2026.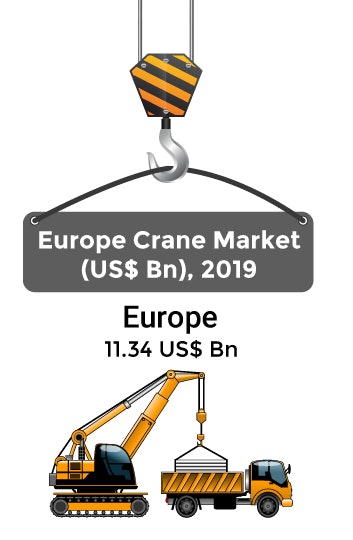 Accelerated Product Launches Will Boost the Market
The high demand for cranes in several industries has encouraged companies to come up with newer products. In addition to product launches, the advent of technologically advanced cranes has laid the foundations for growth of the global cranes market companies. The growing applications of cranes have also yielded several product launches in recent years. The trends of application-oriented cranes have enabled strong market figures on a global scale. In 2019, Manitowoc announced the launch of three new versions of cranes, each one of which was an upgrade from its previous versions. The increasing number of companies will contribute to the overall crane industry growth in recent years. Manitowoc's latest products are expected to constitute an increase in the global crane market value in the forthcoming years.
Advent of Electric-operated Cranes Will Enable Growth
There has been a growing awareness regarding environment-friendly vehicles and reducing the overall fuel consumption in recent years. Due to this, companies are focusing on manufacturing vehicles with minimum emission and less fuel consumption. The advent of electric-operated vehicles will help the companies generate plenty of crane market revenue, based solely on manufacturing and sales of electric-operated vehicles. The adoption of electric-operated vehicles will offer huge platforms for the growth for companies operating in the crane manufacturing industry.