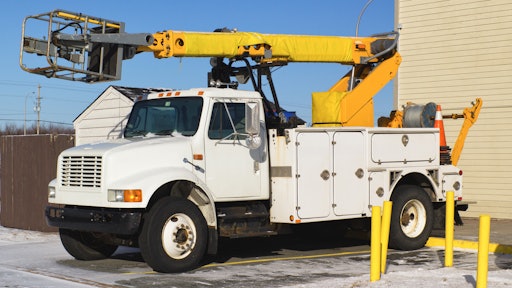 ©Kevin Brine – stock.adobe.com
NTEA recently published its 2020 Business Conditions Report: Special Edition – Impacts of COVID-19 as a free industry resource. This report—historically released annually in the second quarter—helps work truck industry distributors and manufacturers better anticipate the upcoming market and gain insights into expectations regarding hiring, sales levels and business strategies. In 2020, Business Conditions Survey was updated midway through the year, and the report was relaunched to address ongoing impacts of the COVID-19 pandemic.
"This special edition report delivers targeted analysis on the pandemic and its impact on work truck industry businesses," says Steve Carey, NTEA President & CEO. "As you continue assessing operational plans for the rest of 2020 and beyond, I encourage you to review this content and share with your leadership team."
Report highlights include:
Chassis lead times and availability
Employment trends
Safety protocols
Backlogs and production capacity
Orders and sales
Operational plans
Future challenges
Survey results indicate shutdowns in work truck application markets caused a decline in new orders and cancellations of existing orders—leading to layoffs/furloughs throughout the commercial vehicle community. However, most work truck industry companies were deemed essential, and as a result, did not face extended shutdowns per state mandates. As occurs during all recessions, some segments fared better than others, which is reflected in this report.
Respondent feedback shows:
40% — laid off/furloughed employees
96% — utilize social distancing measures
38% — indicated safety protocols are affecting productivity
62% — maintain productivity at pre-pandemic levels
60% — took advantage of CARES Act loans/grants
58% — planned operational expansions prior to the pandemic
49% — registered order declines of 11% or more in the second quarter as compared to the first
29% — experienced order increases in the second quarter
33% — registered positive sales growth in the second quarter
17% — had sales decreases greater than 21% in quarter two
49% — reported sales were flat to down 20% in the second quarter