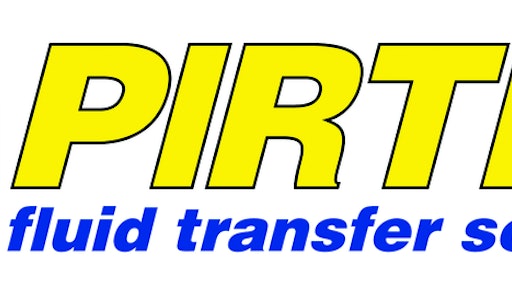 PIRTEK USA Corporate Headquarters recently announced during their 13th Annual Franchise Conference a change to the company's logo. The change from "hoses and assemblies" to "fluid transfer solutions" marks an end of an era for the company in the U.S.A. This change also brings PIRTEK USA in-line with the other 350+ PIRTEK Centers, in twelve countries, around the world.
"The launch of this new logo comes at a great time as we are coming out of the recession and when we are seeing dramatic increases in sales from our centers," says Gwyn O'Kane, Vice President of Franchise Development. "It fits perfectly with our centers increasing levels of product and service offerings while still reflecting our core business of fluid transfer products and services."
The change to fluid transfer solutions means that PIRTEK continues to specialize in its core competency of hydraulic hoses and assemblies. In also means PIRTEK continues to expand its abilities in pneumatic, industrial, metallic, composite, air conditioning and other types of hoses as well as steel tube, pipe, adapters, quick release couplings, clamps, o-rings, oil spill kits, oils and many other related "fluid transfer" products and ancillary items.
In addition, PIRTEK continues to provide hose cleaning, hose tagging surveys, preventative maintenance and total hose management programs to its customers.
Along with the change in logo, PIRTEK has adapted its mission statement.