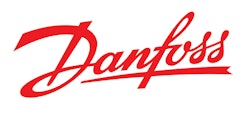 Sauer-Danfoss Inc. announced plans to invest over $100 million during the next four years in factories, office facilities and new products for China. The announcement was made at the opening of the company's new sales office in Shanghai. The sales office is located in Shanghai's Caohejing High-Technology Development Zone and has capacity for 200 employees. This facility, along with expanding engineering facilities in Pudong, Shanghai, will serve as a strong technical center for the company's business in China.
Sven Ruder, President and Chief Executive Officer, comments, "As we have previously mentioned, we are making substantial investments to meet the growth opportunities in the Asia-Pacific region. We expect sales to triple in this region, from approximately $300 million in 2010 to $900 million in 2015. Our investments in products, product development, personnel and facilities in China will allow us to design and develop products tailored to meet local market needs as well as to be more responsive to our customers and China's dynamic market."  
Sauer-Danfoss' plans for China also include expansion of its current Shanghai facility, a new technological center and an additional factory at a nearby site.