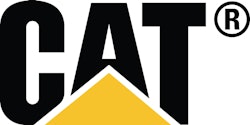 Caterpillar Forest Products has entered into a marketing agreement with Palfinger Inc. to distribute a line of knuckle boom self-loaders produced by Epsilon Kran GmbH under the brand name Prentice/Epsilon. Initially, the line will include multiple models and will be marketed through select distributors experienced with truck-mounted loaders.
"This collaboration allows us to extend our Prentice product offering in North America and give loggers more options to meet their self-loader needs," says John Carpenter, president of Caterpillar Forest Products. "The Prentice brand has always represented reliability, durability and quality. Palfinger's Epsilon brand lives up to those same attributes, so it is fitting that we co-brand the line."
Palfinger Group is a leading international manufacturer of hydraulic lifting, loading and handling solutions. The company, which was founded in 1932 and is headquartered in Salzburg, Austria is amongst others, the worldwide market leader in truck-mounted knuckle boom cranes serving many industries, including forestry, agriculture, construction and recycling.
"Caterpillar is well known for their commitment to customers and their unmatched dealer network. We are happy to join forces with the forestry division to expand our market in North America," says Mark Woody, president of Palfinger North America Group. "Marrying the Prentice and Epsilon brands for a line of self-loaders symbolizes the superior quality of the products."
Distributors for the Prentice/Epsilon line will be selected based on their technical knowledge of self-loaders and their experience with mounting them. A typical distributor would likely represent a truck manufacturer, have facilities for mounting loaders and stocking parts and have a dedicated loader sales staff.
The Prentice/Epsilon self-loader line features two types: the Z-boom, which folds up to save space on the trailer, and the L-boom, a standard boom. Various lift capacities and operational speeds are available within each type. The Prentice 2124 self-loader is also still available. It has a standard 22 ft. (6.7 m) boom and 2,962 lb. (1,344 kg) lift capacity at full reach.
The marketing agreement for self-loaders is the second collaboration between Epsilon and Caterpillar Forest Products. Epsilon also produces the loader for the 20-ton Cat 584HD forwarder and will continue to supply loaders for other Cat cut-to-length equipment.