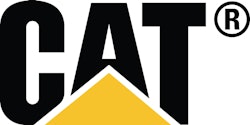 Caterpillar Inc. announces investments in new products and additional capacity for Shandong Engineering Machinery (SEM), its wholly-owned, Chinese construction equipment company. These investments will transform SEM from a leading Chinese wheel loader manufacturer to a leading provider of a wide range of construction equipment.
SEM currently produces wheel loaders, motor graders and paving products. With this announcement, the company is adding a line of SEM-branded track-type tractors and will again add capacity for wheel loaders. Caterpillar Chairman and CEO Doug Oberhelman announced the expansion plans in Qingzhou at an event attended by senior Caterpillar leaders and representatives from the Qingzhou government.
"China has the largest construction equipment market in the world, and based on China's multi-year plan for continued infrastructure development and economic growth, we are continuing to invest in our operations in China to support our customers and to grow our business," Oberhelman says. "Because of the unique nature and size of the Chinese market, our investments include our Cat-branded products and with this announcement, additional growth and expansion for our SEM brand."
Since purchasing SEM in 2008, Caterpillar has invested significant resources to develop new wheel loader models with improved product quality and reliability while increasing production capacity. With this latest announcement, Caterpillar will have nearly tripled SEM wheel loader capacity by 2014 when all wheel loader expansion plans are expected to be completed. In addition, the company plans to build a new facility at the SEM manufacturing campus to begin production of SEM-branded track-type tractors for the Chinese market and for export to some growth markets. Initial production of SEM-branded track-type tractors is expected in late 2012, with production ramping up through 2013 and 2014.
"We recognize that Chinese customers have different needs across the span of the construction equipment industry and because of that, we will continue to expand our SEM product offerings," says Paul Blackburn, SEM general manager.
"The combination of our Cat-branded products and services and the continued growth of our differentiated SEM product line uniquely positions Caterpillar to deliver on its long-term strategy for success in China, which is based on serving our Chinese customers better than our competitors," says Kevin Thieneman, Caterpillar country manager for China, India and ASEAN.
The expansion plans at SEM are subject to certain governmental agreements and approvals.