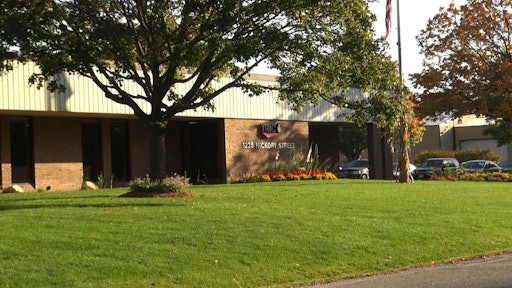 Trico Corporation, a leader in total lubrication management services and products, announces the addition of a new oil analysis laboratory at its Pewaukee, WI facility. The lab will be constructed utilizing demand driven instrument configurations. This design for flow will enable flexibility so immediate changes to instrument locations and configurations can be made in a moment's notice, as customer demand changes.
The addition of the oil analysis lab will enable Trico to offer full spectrum of oil analysis services to its customers. "The construction of our new lab demonstrates our commitment to providing our customers with the level of service they have come to expect from Trico Corporation over the past 95 years," states Robert Jung, CEO and owner of Trico Corporation. "The lab is an ideal companion to our diverse product and service offerings. It will provide our customers choices ranging from product placement to oil analysis service capabilities and leverage our entire network of industry knowledge. This, and prior strategic decisions, are what differentiates us from others in our markets."
State-of-the-art lab equipment will be purchased to expand Trico's core tests offerings and make data transmission seamless to customers. Using the most advanced lab equipment available today, Trico Corporation will provide customers timely information on equipment condition, contamination levels, and the physical and chemical properties of lubricants. The new lab will further emphasize Analytical Ferrography, a cornerstone of Trico's current oil analysis laboratory, to provide real solutions to its customers during critical situations.
The addition will have a direct impact on the Wisconsin economy by utilizing local architectural and construction firms, procurement of lab and office equipment from area engineering firms, and creating direct hire employment. Initially the lab will create 15 new positions for 2012 in a variety of capacities at the Pewaukee facility. These positions will include technicians, analysts and chemists to run lab equipment, develop oil analysis reports and provide technical expertise to customers. All of these full-time positions provide full benefits. Trico anticipates adding up to 27 people as this segment of the business grows in the next three years. Trico will start hiring for positions immediately.  
This project would not be possible without the help provided by Governor Scott Walker and the continued support of his Deputy Chief of Staff and Senior Council Rich Zipperer. In addition, working with the Wisconsin Economic Development Corporation (WEDC) and the Waukesha County Economic Development Corporation (WCEDC) has helped to keep Trico's expansion in Wisconsin.
The project is expected to be completed during December 2012.