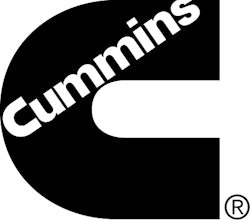 Cummins Inc. has reported results for the third quarter of 2016.
Third quarter revenues of $4.2 billion decreased 9% from the same quarter in 2015. Lower truck production in North America and weak international demand for power generation equipment were the most significant drivers of the decline in sales. Currency negatively impacted revenues by approximately 2% compared to last year, primarily due to a stronger US dollar.
Revenues in North America decreased 13% while international sales declined by 3%. Within international markets, higher revenues in China partially offset declines in the Middle East and Africa.
Earnings before interest and taxes (EBIT) were $398 million in the third quarter, or 9.5% of sales, and included a $99 million increase in an existing accrual for a loss contingency. EBIT in the third quarter of 2015 was $577 million or 12.5% of sales.
Net income attributable to Cummins was $289 million ($1.72 per diluted share). The loss contingency charge, net of its impact on compensation plans, reduced diluted earnings per share by 30 cents. The tax rate in the third quarter of 2016 was 21.5%. Net income in the third quarter of 2015 was $380 million ($2.14 per diluted share).
"Due to the slow pace of growth in the global economy, we continue to face weak demand in a number of our most important markets," says Cummins Chairman and CEO Tom Linebarger. "The restructuring actions that we initiated in the fourth quarter of 2015, combined with strong execution on material cost reduction initiatives, productivity gains and improvements in product quality are all helping to mitigate the impact of weaker revenues. We are on track to deliver our goal of 25% decremental EBIT margin for the full year 2016, as a result of strong operational performance in very challenging economic conditions. We have returned $1.3 billion to shareholders so far this year, through a combination of dividends and share repurchases, consistent with our plans to return 75% of operating cash flow to shareholders in 2016."
Based on the current forecast, Cummins expects full year 2016 revenues to be down 9%, consistent with its prior guidance of down between 8 and 10%. Full year EBIT is expected to be 11.3% of sales, down from the prior forecast of 11.6-12.2%. The reduction in EBIT guidance is primarily a result of an increase in the expected costs of a loss contingency in the third quarter. As disclosed in prior quarters, the loss contingency relates to the costs of a campaign to remedy quality issues with third party aftertreatment systems, which were sourced by an OEM customer and are paired with Cummins engines in the OEM vehicle.
Other recent highlights:
Third quarter 2016 detail (all comparisons to same period in 2015)
Engine Segment
Sales - $1.9 billion, down 12%.
Segment EBIT - $89 million, or 4.8% of sales, compared to $217 million or 10.3% of sales
Segment EBIT reflects a $99 million increase in an existing accrual for a loss contingency
On-highway revenues declined 13% primarily due to lower heavy- and medium-duty truck production in North America
Distribution Segment
Sales - $1.5 billion, down 3%
Segment EBIT - $96 million, or 6.4% of sales, compared to $123 million or 7.9% of sales
Increased revenue from acquisitions was more than offset by a 5% decline in organic sales and a 1% unfavorable impact from currency
Components Segment
Sales - $1.1 billion, down 8%.
Segment EBIT - $148 million , or 12.9% of sales, compared to $156 million or 12.6% of sales
Revenues in North America declined due to lower medium- and heavy-duty truck production, partially offset by higher revenues in China
Power Systems Segment
Sales - $856 million, down 13%
Segment EBIT - $59 million, or 6.9% of sales, compared to $74 million, or 7.5% of sales
Revenues declined due to lower power generation and industrial engine demand in Asia, the Middle East and Africa