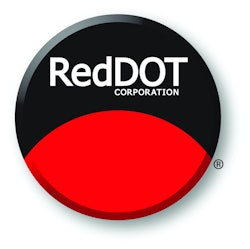 Red Dot Corporation, a global supplier of mobile HVAC systems and components, announces the hiring of Jeff Sybil as OEM account executive. Sybil is responsible for business development and client service for a portfolio of commercial truck, bus and off-highway equipment manufacturers and suppliers.
Based in Seattle, Sybil joins Red Dot after serving as a commercial account manager for W.W. Grainger, a Fortune 500 supplier of industrial maintenance, repair and products including motors, HVAC equipment, pumps, and tools. Prior to joining Grainger, Sybil was a regional account executive with United Parcel Service.
"Jeff's experience with manufacturers and industrial markets is a great asset to our sales team and vital to being successful in this role," says Pat Carroll, Red Dot's director of OEM sales. "He understands what it takes to deliver a premium level of service to our OEM customers."
Red Dot's OEM business custom designs and builds heavy-duty HVAC systems and components for commercial trucks, buses and off-highway equipment. Key applications include construction, agriculture, forestry, mining, crash/fire/rescue, trucking, and specialty vehicles with enclosed cabs.