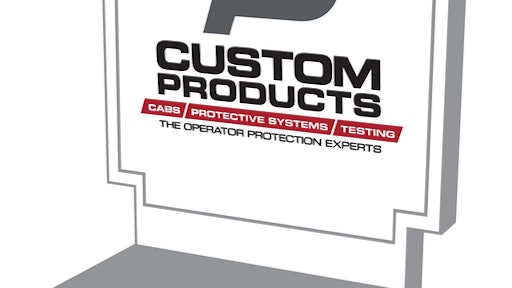 Custom Products of Litchfield Inc. has introduced a new member to the team; Stan The Standards Man. The character is the personification of a DLV (Deflection Limiting Volume), which is an orthogonal approximation of a large seated operator – a representation of the operator and the space that is generally occupied by that operator.
Stan the Standards Man was designed to spotlight the need for proper testing of roll over protection systems (ROPS), and falling object protection systems (FOPS), and how the myriad of industry standards apply to different types of ride-on equipment.
As one of their many operator protective structure related services, the Litchfield, Minnesota facility features a state-of-the-art, ISO 17025 accredited laboratory to validate that cab designs will provide the necessary level of safety to the operator.
"One of our driving goals is to ensure that any ROPS or FOPS that leave our facility are properly tested, and exemplify a standard of excellence," explains Randy Reinke, President of Custom Products of Litchfield. "That's where Stan the Standards Man comes in – he takes the hit in our laboratory to ensure that operators stay safe in the field."