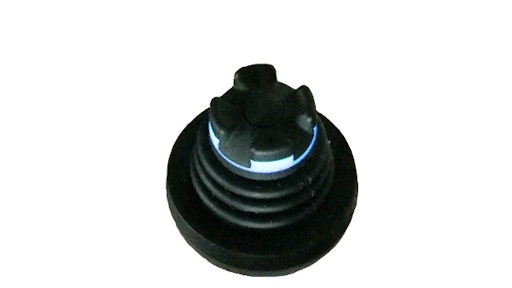 APEM is one of the world's largest manufacturers of Human Machine Interface devices. The company offers an expansive product line including pushbutton switches, joysticks, LED indicators and keypads. APEM is a vertically integrated manufacturer with a strong commitment to maintaining its exceptionally high standards in safety, service and reliability, while continuing its emphasis on innovation and product development. 
At CONEXPO-CON/AGG 2017, March 7-11 at the Las Vegas Convention Center, APEM will showcase a number of new products at booth #S83145, including new LED illumination and threaded housing options for the TS Series Thumbstick. The LED options provide optimal visibility for operation in dimly lit applications, while drawing less than 40 mA per joystick. The threaded plastic housing targets OEM applications where easily replaceable, cost effective mounting solutions are critical.
Also on display will be the SC Series joystick, a single axis Hall effect controller developed specifically for the material handling industry. Utilizing Hall effect technology, the SC Series has been qualified for 10,000,000 operations. It features a mom-off-mom rocker switch and operator presence lever, making the SC Series ideal for scissor lift, boom lift, and vertical stock picker vehicles.
The XD Series, a multi-axis Hall effect joystick, will also make its debut at the CONEXPO-CONAGG show.  Measuring less than 60 mm below panel and rated to withstand a horizontal load of 400 lbs.-ft., the XD Series delivers reliable CANbus outputs making it ideally suited for vehicle applications. A key feature of the XD Series is a single-body handle design, which limits ingress points and enables superior environmental sealing.