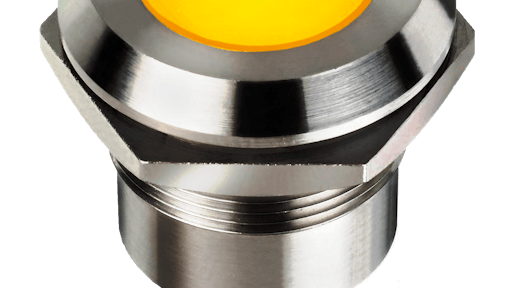 APEM Inc., a leading manufacturer of high quality switch products and joysticks, has expanded its product portfolio to include new options to the Q Series LED Indicator line. 
Learn about more Q Series products: 
Q Series 16 mm Secret-Until-Lit LED Indicator
With the recently released RGB illumination lens option, the Q series can now be customized to offer a vast assortment of tones and colors, including cyan, magenta, yellow and white. The LED lens is available in flush or prominent and fits the Q10, Q14, Q16, Q19 & Q22 series bezels. Color animations can be adjusted by the user, making it a unique addition to the global market. 
APEM's expanding LED Indicator line that includes sizes ranging from 6-22 mm, also features select options such as stainless steel bezels, anodized bezels, custom engraving that continues to provide high quality illumination in attractive, functional and innovative designs.
APEM also announces the newest team of switch experts dedicated to the Switch and LED Indicator product lines. With the addition of two new Switch Engineers, Carlos Murua and Shin Sasaki, as well as new Product Manager, Ryan Chiarelli, APEM further steps up its game with increased focus and commitment to their industrial switch product lines.