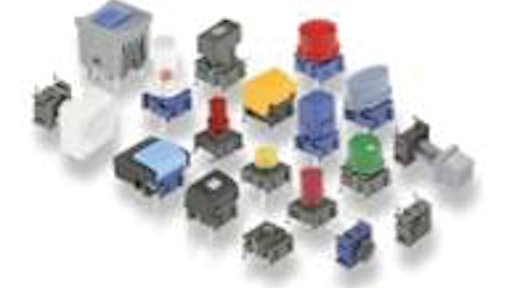 APEM Components, a leading manufacturer of quality switches, LED indicators, and joysticks, announces MEC Pushbutton Switches will become available through APEM effective January 16, 2012. The two companies have been affiliated since APEM Components acquired MEC in 1998. MEC has been an industry leader of high quality Pushbutton Switches since 1938.
MEC has been a leading European manufacturer of high-quality switches with more than 70 years of industry experience, specializing in high-end PCB mounted pushbutton switches. MEC pushbutton switches offer a 10 million cycle lifetime, temperature range of -40 C (72 F) to 160 C (320 F), Ingress Protection (IP) 67, and 100N robustness force.
APEM's distribution network will provide the MEC product line with a strong U.S. presence in diversified markets including instrumentation, medical, communications, industrial automation, and defense. The entire MEC product line will be available through APEM Components including the Multimec, Aquamec, Controlmec, Illumec, and Unimec lines, along with caps, foil overlay solutions, and various accessories.