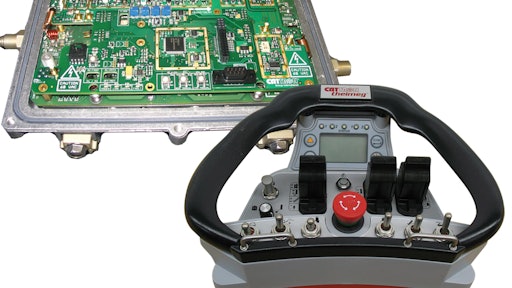 Laird Technologies Inc., a global leader in the design and supply of customized performance-critical components and systems for advanced electronics and wireless products, announces it will be attending MINExpo International 2012. The event will be held at the Las Vegas Convention Center in Las Vegas, NV, September 24 to 26, 2012. Laird Technologies will exhibit at booth #4715. 
Laird Technologies will showcase its industry-leading underground communication system, SIAMnet. The system features voice and high speed data capabilities in one complete solution. The company will also display mining and industrial CattronControl remote systems. The company addresses a new generation of mining vehicles with their CANopen Remote Controls, allowing for simplified installation of a remote control on any CAN-based vehicle. In addition, Laird Technologies will also be displaying antenna and telematics solutions. 
"MINExpo is a great opportunity for Laird Technologies to showcase our products," says Eric Brouillette, Vice President Marketing & Sales - Mining. "Our products are aimed at increasing safety and productivity, making them ideal for the mining industry, and there is no better event to exhibit our products than at MINExpo."  
With more than 1800 exhibitors, MINExpo International 2012 is the world's largest mining show. The latest technology, equipment, components, parts and services for exploration, extraction, safety, environmental and preparation in the mining industry will be on display. Along with 850,000 square feet of exhibit space, the program also features educational sessions and tours of local mining projects.