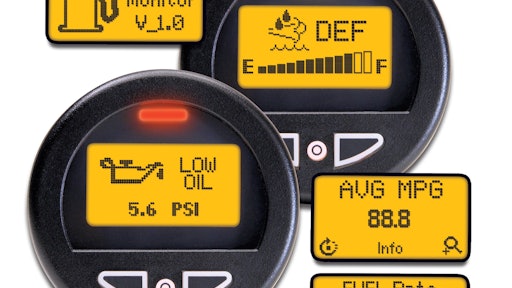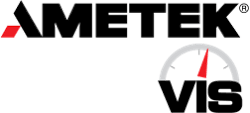 Recognizing the accelerating shift by U.S. truck fleet operators to natural gas-fueled vehicles, AMETEK Vehicular Instruments Systems (VIS) – the industry leader in custom dashboard instrument displays for heavy trucks as well as construction, military and other specialty vehicles—has added natural gas compatible versions of its dashboard gauges and instrument clusters.
Among the AMETEK VIS products offered for natural-gas-fueled vehicles are its Universal Instrument Panel-Basic (UIP-B), Universal Instrument Panel-Message Center (UIP-MC), Universal Instrument Panel-Specialized (UIP-S), Can-Communicator 2-inch Graphic Display, and several customer-specific custom gauges and instrument clusters.
Based on AMETEK's field-proven Next Generation Instrumentation (NGI) architecture, the gauges and clusters satisfy the requirements for a broad range of natural-gas-fueled vehicles and offer a wide variety of easily customized gauges, telltales and displays. The gauges and clusters also can be customized to specific vehicles requirements in minimal time and with no tooling costs.
AMETEK's highly successful NGI modular dashboard instrument system provides a reliable, cost-effective alternative to analog gauges found on heavy trucks and other vehicles. The fully, digital multiplexed system lends itself to both new and retrofit applications
The instrument clusters feature large, easy-to-read graphics displays that provides real-time data, diagnostics, fault codes, user setup features and maintenance requirements. Optional external NGI gauges can be added, giving the system additional versatility and functionality.
The UIP panels meet all SAE J1455 and J1113 requirements for vehicular instrumentation. With a high-impact black ABS housing and scratch-resistant clear cover, the UIP clusters are designed to withstand harsh off-road conditions. The panel, itself, is sealed both front and back to IP67 specifications.
The C-COM 2G display gauges are designed to communicate a myriad of relevant vehicle information such as speed, engine hours, engine oil PSI, engine temperature, battery voltage, turbo boost pressure, transmission oil temperature, and driver alerts. They can provide fuel economy, cruise control and tire pressure or be customized to provide vehicle specific information.
Both UIP panels and C-COM gauges are able to monitor diesel exhaust fluid (DEF) as well as other by-product and exhaust levels. Measuring these levels is crucial to ensuring a vehicle adheres to Tier 4 Final requirements.