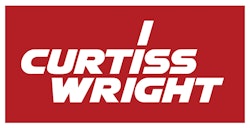 Curtiss-Wright's Industrial division has announced that it will be using its stand at bauma 2016 to promote products from its brand families of Arens Controls, Penny & Giles, PG Drives Technology and Williams Controls.
With the industry moving away from discrete hydraulic controls, fully electronic operator controls such as those from Curtiss-Wright Industrial – a recognized leader in providing components and sub-systems for a wide range construction-based, off-highway applications – offer huge improvements in reliability and operational comfort that can improve vehicle productivity and reduce operator fatigue.
Arens

Controls

: Operator interface control and power management systems for construction vehicle control applications include the single- and dual-lever T Series cable-operated shifters for automatic and hydrostatic transmissions; and fully-customizable C Series range of lever controls with options to remotely actuate hydraulic valves via push-pull cable or rod linkage.

Penny & Giles

: To provide proportional control within the HMI for numerous applications, JC Series joystick controllers are available in single- and multi-axis configurations and with multiple handle options. Its range of linear, rotary and tilt sensors are also suitable for numerous off-highway applications. Additionally, the company will be showcasing a new joystick design aimed at the aerial work platform sector; and a range of robust pressure sensors for numerous construction, plant and off-highway applications.

PG Drives Technology

: Small electric vehicles benefit from the use of compact AC and DC motor controllers and systems. The brand's i-Drive is a permanent magnet DC motor controller which is highly cost-effective, but provides advanced traction control features for walk-behind machines and small material handling vehicles in the construction sector.

Williams Controls

: Systems include lever-operated and rotary electronic hand controls, standard and customizable heavy-duty joystick controllers, and contact and non-contact rotary sensors. Floor-mounted pedals such as the WM-537 are extremely durable and provide outstanding performance.