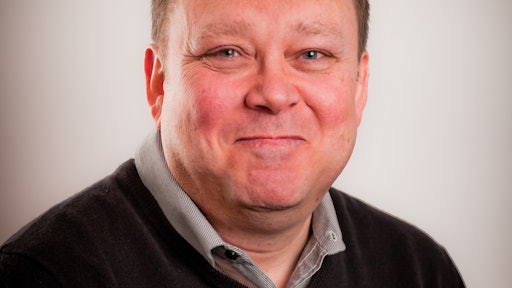 Global Markets
In previous years, the BRIC countries were the primary areas of focus for global expansion and investment. Since then, Brazil and Russia's prevalence seems to have waned. What do you consider to be the strong markets for opportunity around the world?
China continues to be a significant growth area, particularly for the construction industry where reports suggest 60% growth over the past 2 years. This has been largely due to increasing demand for rural development, real estate, mining operations and old equipment replacement cycles. Demand for construction equipment is expected to remain steady and the introduction of China Stage IV emissions legislation in 2020 will drive demand for clean diesel power. For the first time in China, legislation will require the use of an engine exhaust aftertreatment system, providing significant opportunities for engine manufacturers, such as Cummins, who operate a global product platform, regional manufacturing capabilities and a global distribution network.
Diesel vs. Electric
Do you think there will always be a place for diesel powered equipment for heavy-duty applications? Why or why not?
In the off-highway industry, higher performance will continue to be critical, as well as optimizing fuel consumption, engine and noise emissions. Power solutions will need to be matched to machine duty cycles and for heavy operation, ultra clean diesel will continue to be the optimal choice. With many cities globally introducing zero emission zones, electrified power solutions will continue to become available, however the practicalities of industries such as construction will mean that electrification will likely be used in machines with lower duty cycles.
Alternative power will complement diesel in off-highway markets and this energy diversity will provide a range of solutions for customers including clean diesel, renewables, natural gas, gasoline, hybrid and electric power. Diesel technology, as we have seen with Cummins' latest Stage V/Performance Series engines, will continue to develop to be lighter, more powerful and more efficient. Ultra-low emission diesel has a huge role to play in both light and heavy-duty equipment and will continue to be part of the future for off-road vehicles.
What would electric power sources have to achieve in order to replace the diesel engine for heavy-duty applications?
Electrification is a very popular route to lowering emissions. Seen by many as a viable option, OEMs and suppliers are investing heavily in drivetrain and battery technology. This year, Cummins acquired Silicon Valley-based Efficient Drivetrains to increase its expertise in producing electric power solutions, and also introduced a range of newly designed lithium-ion batteries (ranging from a 2.0 kWh battery module to a 74 kWh battery pack).
Electrified construction equipment has many positives in off-highway application, as vehicles are designed to create zero emissions and produce little to no excessive noise. However, there are still limitations in purely electric equipment for effective and continuous heavy-duty applications. Currently, battery technology does not meet the full duty cycles of the largest machines and even with the price of the technology decreasing, electrification is often a more expensive option. In addition, charging infrastructure is a key consideration for industries such as urban construction where contractors are relying on the availability of an external power supply. This would be a key factor in the electric versus ultra-clean diesel purchase decision.
Alternatively, hybrid power solutions combine the functionality of diesel powered construction equipment with electric technology to produce even lower emissions. The benefits of introducing hybrid technology to construction fleets are many fold and not just restricted to emissions control. Range extending drivelines, such as the Cummins REEV, blend energy use between an ultra-low emissions engine-generator and battery pack to best suit operational needs. As well as producing less noise, hybrid drivetrains give operators flexibility in running full electric technology in zero emission zones, with the back-up of a clean diesel engine to use when required.
How do the diesel bans in several major cities around the world play into the direction your company is taking for electric vehicle development, if at all?
We have witnessed city centre driving bans for HGVs across several cities, which has been largely triggered by the need to improve air quality. Low emission zones in urban centers is not a new concept by any means but significant advancements in diesel, hybrid and battery system technology has made concepts like urban ultra-low emission zones feasible. Huge advances in technology are providing ongoing opportunities to further reduce emissions levels and not just with electrified power, but with ultra-clean diesel technology too.
The nature of off-highway operations will require powertrain innovations to be assessed against economics and efficiency, and new technologies must prove their suitability against a backdrop of hard duty cycles and higher power requirements. Cummins' own range of Stage V/Performance Series diesel engines deliver on average 10% more power and 20% more torque than their predecessors, with near zero emissions. In addition, removal of EGR from the 75–382 kW range means Cummins Stage V engines are smaller and less complex, facilitating much easier packaging for OEMs.
As a global power solutions provider, Cummins is investing in wide range of technologies to ensure its OEMs receive the best power source for their products and their business, whether that's clean diesel, hybrid power or full electrification. Recent acquisitions of Brammo, Johnson Matthey Battery Systems and Efficient Drivetrains enables Cummins to build capability across the entire range of power systems.
What do you think is the next step for emissions regulations after Tier 4 Final and Stage V?
Ultimately, Stage V and Tier 4 Final have driven the diesel engine onto the next rung of its evolutionary ladder and that has wide benefits for OEMs and operators, as well as for the environment. European emissions legislation for off-highway applications has driven a 96% NOx and 97% particulate matter (PM) reduction since 1999 when it was first introduced.
Lagging emissions regions will follow suit and continue to close the emissions gap, with countries like China and India introducing their next wave of emissions regulation, China Stage IV and Bharat Stage IV for off-highway in 2020.
What about Stage VI or Tier 5? Although there are no defined plans for Stage VI or Tier 5 at present, Cummins is already looking ahead to develop the next breed of ultra-clean diesel technologies. For on-highway applications, Cummins is innovating for what is likely to be Euro VII emissions legislation and will apply relevant technologies to its future off-highway product ranges. Its revolutionary integrated turbocharger and aftertreatment concept launched in August 2018 is designed to further minimize NOx, particulate matter (PM) and CO2 emissions through optimized heat management and increased fuel economy.
How are you looking at engine system design and development for the future?
Features such as modularity and a compact design are already evident in Cummins Stage V/Performance Series lineup and range extended electric vehicle (REEV) driveline concept.
Removal of exhaust gas recirculation (EGR) for Stage V/Performance Series engines in the 100–512 hp (75–382 kW) power range has already delivered a more compact design, enabling easier packaging for OEMs. The smaller space envelope also helps with the increased cab visibility for end-users.
Modularity is visible in Cummins range extended electric vehicle driveline concept (REEV). Off-highway applications mean than a one size fits all approach is out of the question, with construction alone comprising an estimated 700 applications. The REEV's modular design ensures it can be aligned with the capability and duty cycle of the machine it powers. The high density battery enclosure and clean-diesel engine generator can be sized to deliver the best balance between ultra-low-emission and zero-emission operation.
IoT & Connectivity
How do you see connectivity and machine learning changing the vehicle landscape in the next decade?
Uptime will remain a key driver and because of this, digitization and autonomy are expected to grow as these technologies offer solutions to uptime needs. Connected solutions will be crucial in maximizing performance and reliability for operators.
With Connected Diagnostics™, telematics wirelessly connects end-users to Cummins for continuous monitoring and diagnosis of system alerts and displays information via a mobile app, email or web portal. Not only does this help users make better decisions on when to take equipment offline, it also provides actionable information on critical engine parameters within seconds of being triggered by fault occurrences. Connectivity enables proactivity from all angles – the operator knows what the fault is and how severe it is. Meanwhile, the Cummins Care team can access the same details to identify the nearest service location and provide support with expert technicians armed with the correct parts. This helps the operator get their machine back to work faster.
Challenges & Opportunities
What excites you about the future of the heavy-duty vehicle market?
Certainly for Europe and North America, emissions legislation will not be the key driver of innovation, at least for the short term. Instead, manufacturers will differentiate by providing solutions that deliver it all – optimal fuel efficiency, higher machine capability, maximum reliability and winning customer support through connected solutions and a global network. In addition, the advent of alternative power sources makes drivetrain technology even more interesting, and the acquisition of Brammo, Johnson Matthey and Efficient Drivetrains enables Cummins to provide the full range of power solutions.