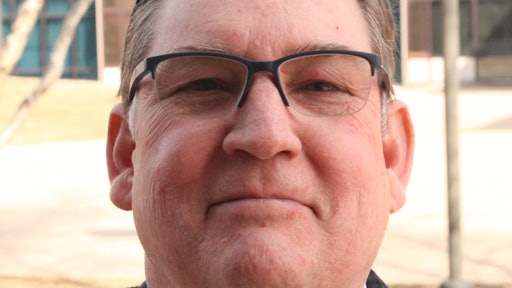 responses submitted by Michel Marchand, Vice President – North America, CASE Construction Equipment
IOT & Connectivity
How is your company investing in IoT services and opportunities? 
As an industry, we have only scratched the surface of the capabilities in IoT. Today owner/operators and their machines have a digital footprint and are becoming more effective at fleet management and servicing their machines to improve uptime and productivity. The capability of remote diagnostics further enhances the serviceability of the machines and allows technicians to remotely tap into the machine and diagnose issues. Servicing heavy equipment will be streamlined by leveraging the information coming off machines to keep them up and running and help prevent future failures.
IoT also serves to completely change the way we service, and prepare to service, our machines. The service element of the heavy equipment business will further grow to better leverage the information coming off machines to keep them up and running.
The entire design process will change with all of the information coming off the machines. It will provide us with a better understanding of how our customers use the machines. Based on that we will gain predictive capabilities on components that may be more prone to failure, and we can then warn the customer to get it serviced during planned downtime rather than having the unit fail on the site. In addition, this information will help us better design our machines to what our customers are truly using them for.
For example, based on customer use, we may be able to ascertain the size of a gas tank that is most ideal for a machine/application – does a 30 gal. (113.6 L) tank work, or is a 20 gal. (75.7 L) tank going to work and be just as efficient based on the machine/application? Those design decisions affect other design decisions downstream and can lead to other manufacturing and operational efficiencies. 
As it relates to the site itself: mapping information, site planning information, as-built information can all start being exchanged between vehicle data on the job site and the site manager. If a last-minute adjustment is made in the design plan it can be quickly uploaded to the machines along with an alert to the operator of the deviation. It will also lead into fleet optimization. Similar to CASE being able to use data to optimize our designs to best meet the customer's needs, all of our vehicle information can be used to optimize fleet size based on utilization, productivity, etc. For their given job site we will be able to estimate the cost delta between using a single large machine versus two or more small machines. We will be able to monitor a customer's current machine usage and indicate that a smaller machine can be used based on the tasks they have performed, or perhaps they have been overloading that unit and should go one size bigger. Machine information, data management, IoT is at the core of our business — its capabilities are endless and we are making design decisions today to closely follow the path it is leading us on.
Do you see a path toward the use of AI, VR or AR in your manufacturing processes, or even on board the vehicle itself?
This evolution is already present in many of the recent, practical advances of core product that we've introduced in recent years. It is visible in very pragmatic introductions such as the development of Universal Machine Control, an exclusive option available from the factory that makes CASE dozers compatible with all major suppliers of precision construction solutions. Now contractors can expand their dozer fleets in confidence knowing these new machines are ready to be equipped with the precision control solutions they have or haven't yet decided upon. Plus, they can expect these dozers will retain greater value in the secondary market for that same reason.
As for the future, our focus and investment in technology typically leads the CE industry through our sister brands in Commercial Vehicles, Powertrain and Agriculture (oemoh.com/Case-Autonomous-Tractor-Pilot).
And through practical innovation, we apply that technology in the CE industry with the goal of eliminating the risk factor to help customers adapt to innovation at their own pace.
We see viability for each of these technologies as the industry moves forward — and use these tools in new product development now. Virtual reality allows us to build and test numerous prototypes in the virtual world before committing materials and resources to physical builds – saving on time and waste. It allows us to collaborate with designers who may be in other parts of the country, or other parts of the world.
Where we see it having a great potential impact is in field service and repair, where it is hard to find, train and retain new talent. These technologies present the opportunity to bring both training and practical repair situations into the virtual world to help field technicians more quickly identify and repair machines, as well as collaborate with OEM service experts based in different parts of the country. This kind of streamlining and simplification can help shorten the time it takes a machine to get up and running, and increase the job satisfaction of the technician in the field.      
For the machine operator, AR continues down the pipeline and will be used to improve machine operations. Having more information available to the operator will reduce their strains and stresses and make them more productive, keeping them and the machines safer, as well as further improving uptime since the operator will be able to maintain the same performance level throughout the day.
Challenges & Opportunities
What excites you about the future of the heavy-duty vehicle market?
It's exciting to see people with a strong work ethic driving meaningful change in the industry. Beyond leveraging innovation to build great equipment, we believe it's our purpose to leverage our equipment and people to build communities.  We're dedicated to that purpose through several areas:
First is our partnership with Team Rubicon to help rebuild post disaster while training members of the veteran community to operate heavy equipment. In addition to helping with clean-up efforts, we're helping provide skills that can translate well to civilian jobs.
Secondly, we advocate for and help fund local infrastructure projects through efforts like CASE Dire States. It's just not practical to wait for Federal funding to catch up with local community infrastructure development requirements.
Finally, we support local community efforts that promote sustainable food and living efforts such as Victory Gardens and Habitat for Humanity.
We are passionate about being in an industry that allows us to build community, both literally (building the machines that build homes, roads and schools) and figuratively (building a community of people who give back).   
Companies in this article