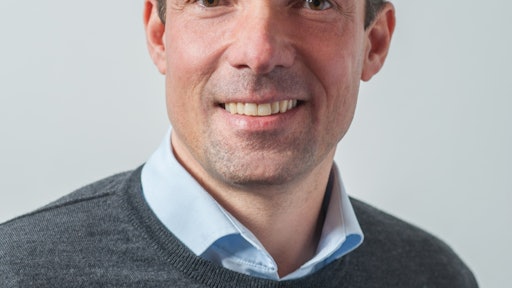 responses submitted by Dr. Stefan Schoen, Head of Key Account Management - Commercial Vehicles & Off-Highway, Continental
Global Markets
In previous years, the BRIC countries were the primary areas of focus for global expansion and investment. Since then, Brazil and Russia's prevalence seems to have waned. What do you consider to be the strong markets for opportunity around the world?
It needs to be distinguished between the different industries. It is recognized that OEMs in India and China are also calling more and more for advanced technologies and an evolution step of their applications to enhance productivity and efficiency for their customers.
Are there new regions of interest? What particular industry or equipment type are you looking to expand in these regions and why?
The mentioned regions are already part of our footprint since many years. Since we expect a more and more advanced technology need evolution in China – mainly for construction equipment – we will focus on providing the right products to support the OEs. The material handling and logistics industry is actively driven by increasing automation. In the future, we will see more technologies that are connecting products, systems and solutions also resulting in new business models.
How have or will these policies (or lack of policy) hurt or benefited your business?
In regard to policies such as free trade agreements and tariffs, Continental has the following view:
"Protectionism and trade wars make our products more expensive. For example, unequal tariffs are hurting the free trade of cars between the U.S.A. and Europe. The best solution is to abolish them completely or bring them into line at the lowest level. We are calling for policy makers to enter into negotiations. We expect them to work hard for fair, free trade. Artificially inflating prices reduces national income and in doing so puts jobs and prosperity at risk," warned Elmar Degenhart, CEO of Continental, in Hanover at the Shareholders' Meeting in front of more than 1,000 participants. (press release 2018-04-27).
IoT & Connectivity
How is your company investing in IoT services and opportunities?
Continental has an entire business unit dedicated to the topic, as well as several segments from other business units that are doing development or already have products & services in this category. The most recent Acquisition of Continental for example is the company Argus, which is focusing on Cyber Security which is an enabler to make sure IoT services are secured properly.
If you have already implemented some IoT opportunities, how has it affected your company? What are the long-term hopes or goals?
As mentioned, Continental already has several services launched over the last years. One example is the company Zonar in the U.S. which is focusing on Fleet Management Services for Trucks, Buses as well as Construction & Mining fleets. Overall Continental sees these mobility related services and microservices as one of the major growth areas of the future.

Do you see a path toward the use of AI, VR or AR in your manufacturing processes, or even on board the vehicle itself?
These technologies are of course supporting the overall megatrends of Automation & Digitalization. Continental just recently announced for example a cooperation with the University of Oxford. The partnership between Continental and the university's Department of Engineering Science will focus on the possible uses and development of artificial intelligence algorithms, which have the potential to further enhance future mobility applications – required also in the field of automated and autonomous driving. For VR & AR we also see potential especially in manufacturing as well as tool shops or use cases around maintenance service and training..
How do you see connectivity and machine learning changing the vehicle landscape in the next decade?
We can see a very high installation rate of connectivity for off-highway vehicles in the near future (3-5 years) in Europe/NA & Japan. Connected machinery and vehicles allows added-value Services which contribute to efficient fleet service for Farmers or Construction Fleets. Next steps are e.g. new technologies, features and functionality to be added or extended such as Over-the-Air (OTA) software updating, as well as cyber security. With these enabling technologies and the respective services, we expect an improved remote customer service and reduced downtimes. Machine learning technology will also get implemented for certain functions (e.g. sensor object detection) or features like Preventive Maintenance.
Automation & Smart Systems
What smart systems or components does your company currently offer? If they are application or industry specific, include that detail in the explanation.
Continental is offering a broad range of products that are supporting the automation trend.
On one hand, we are providing a suite of sensors that are used to create an environmental model (e.g. Camera, Radar, Lidar, High Performance Control Units). On the other hand, we are combining our sensor in-house expertise with rubber products which means we are developing and offering smart rubber products.
These are necessary in the different steps towards automation since it is crucial to understand the health status of the machine. All of our earthmoving and port tires are already equipped with a Tire Pressure Monitoring Sensor that can be activated by the user. In addition to this, we are also developing sensors in our various rubber tracks and belt applications (especially in agriculture applications) to ultimately support the trend of predictive maintenance resulting in alternative business models.
How will that portfolio be expanding in the near future? What customer/industry demands drove these future developments?
We will continue to work on our road maps of the Sensor Suite and the smart rubber products and related services. We see a strong demand and push from the industry to get these products ready to launch since our customers are looking for implementation as soon as possible.
How do you see the timeline of vehicle automation unfolding in the coming years?
Looking at the different industry sectors we see a diverse outlook. There are different approaches in the construction, agriculture and material handling industry – from assisted to partial automation and full automation solutions. In the agriculture industry, the overall process automation and increased safety functions (e.g. object detection) are key. Vehicles are already driving partly autonomously or synchronized, where one driver remotely observes a second driverless vehicle. There are also several Innovation Initiatives by industry players in execution allowing automated operations of smaller Agriculture Robots or Tractors.
In the Construction and Material Handling industries, the main focus today is on Safety functions to reduce incidents. In Material Handling applications, we expect the fastest developing market towards fully automated guided vehicles (AGVs, Forklifts in Warehouses) and this evolution has already started.
Where do you see the greatest opportunity for automation, either on-board or in the manufacturing process?
Continental is working on both internal and external opportunities of automation. In the majority of our plants, we already achieved a very high level of automation throughout the process, but continue to implement additional improvements. Special focus now are Cobots as well as automated guided vehicles for material transport. We believe that on-board automation is the greater opportunity since we are one of the biggest suppliers in this area of technology and are participating heavily in this market growth for various mobility solutions.
Managing the Data Trend
Since the onset of Big Data several years ago, how has data become an integrated part of your design and development process?
Data tracking and collecting is a huge part of our design and development process. It allows us to ensure that our designs and developments are robust, continuously improved and traceable and, at the end, result in a high-quality product. In addition we continue to use data based validation models to be able to validate our products virtually and therefore reduce the number of tests or testing cycles.
What challenges remain or lay ahead for the continued and accelerated flow of data?
As we see more and more data being collected; the trick will be to analyze the data properly and then to effectively use it. This requires a high level of data analytics, machine learning capabilities as well as the tools to analyze it properly and after that provide an added value information to the customer.
Challenges & Opportunities
What excites you about the future of the heavy-duty vehicle market?
It is exciting to develop the future together with our customers in this area now and to discuss the visions of the market players which show an extremely high level of change in front of us. These machines will become smarter, more efficient and easier to use which gives a great value add to the end user.
We can leverage the technology developments to a certain level from Automotive Applications. Our Customers use our competence and get access to available technology to accelerate their developments and contribute to lower investments on their side. We therefore are considered for many technologies as a partner of choice to global OEMs. Of course, we are excited about the potential to position our products in the future vehicle generations since our developments are in line with the market demand.
What ancillary sectors outside your core market or area of expertise are you keeping tabs on and why?
We are very active in heavy duty trucking, bus, and specialty vehicle (fire truck, garbage truck, etc.) and powersports markets. Of course, we work with customers in these markets to develop new customized products and solutions, but we also have a wide variety of off-the-shelf products that are suited for lower-volume customers with little or no R&D and tooling costs.
Companies in this article