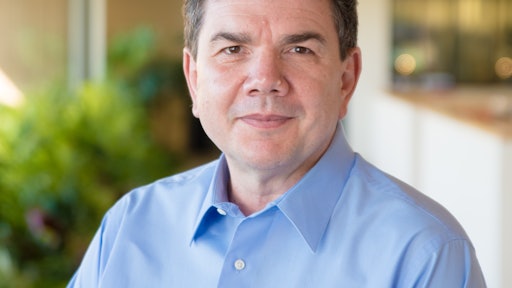 responses submitted by Wolfgang Dangel, CEO, Helios Technologies
Global Markets
In previous years, the BRIC countries were the primary areas of focus for global expansion and investment. Since then, Brazil and Russia's prevalence seems to have waned. What do you consider to be the strong markets for opportunity around the world?
At Helios Technologies, we believe that both mature markets as well as emerging markets will grow in years ahead as megatrends do support such growth. We pay special attention to India, Southeast Asia (SEA) and China.
Are there new regions of interest? What particular industry or equipment type are you looking to expand in these regions and why?
New regions of interest include SEA and Africa as we see more sophisticated machine and vehicle manufacturing taking place in both regions in the years ahead.
Politics & Government
What potential policies are you keeping your eye on that could impact (or have already impacted) your company, for the better or worse?
Steel and aluminum tariffs; reciprocal tariffs, infrastructure bill, tax reform
How have or will these policies (or lack of policy) hurt or benefitted your business?
Tariffs will cause difficulties and challenges across the global industrial goods industry and is a real threat. We believe in a free market and open economy where protection is limited. We export the majority of our products into end markets around the globe, and the tariffs are harmful to us.
We believe that an infrastructure bill will lead to more construction equipment manufacturing, which serves Helios well since this is one of our key end markets.
We see the tax bill in a very positive light. We will re-invest our tax savings in sophisticated machines and equipment and the generation of jobs across the world.
With the benefit of the Tax Cuts, how have you used this to reinvest in your company?
We have invested in new machinery and equipment, the latest manufacturing technologies, new lab infrastructure, a plant expansion in Italy, and new plants in Korea and China.
Diesel vs. Electric
Do you think there will always be a place for diesel powered equipment for heavy-duty applications?
No, certainly not forever. Emerging technologies will bring about more sophisticated solutions compared to diesel-powered equipment.
What would electric power sources have to achieve in order to replace the diesel engine for heavy-duty applications?
Electric power sources would need to provide availability across the board, lower CO2 footprint, and become more cost competitive.
IoT & Connectivity
How is your company investing in IoT services and opportunities?
We are embarking on cross-technology development between our Hydraulics and Electronics segments, developing smart components and investing in simulation technologies.
If you have already implemented some IoT opportunities, how has it affected your company? What are the long-term hopes or goals?
We see demand for IoT solutions across our customer spectrum. Long term we plan to invest in digitization technology by acquiring a business that serves that exact purpose.
Do you see a path toward the use of AI, VR or AR in your manufacturing processes, or even on board the vehicle itself?
Yes. Absolutely.
Industrial connectivity in its simplest form starts with better utilization of sensor technology and improved robot technology in our in-house manufacturing process. With this, we can gather data and intelligence to generate more powerful analytics, which will lead then to improvements in efficiency and flexibility in our equipment and machinery. We are seeing these newer applications of machine learning produce relatively modest reductions in equipment failures, better on-time deliveries, slight improvements in equipment, and faster training times.
Because we are a tier 2, and some cases even a tier 3 supplier of smart components and intelligent controls systems, the very same methodology can be applied helping our smaller- and medium-sized OEM customers – the vehicle and/or machine builders.
How do you see connectivity and machine learning changing the vehicle landscape in the next decade?
It will be the most dominant driving force and is driving the need for smarter components and systems. We believe they will also drive more focus on safety and regulations in the future.
Automation & Smart Systems
What smart systems or components does your company currently offer?
Our company offers components and subsystems with sensors and fully integrated control solutions for industrial and recreational applications.
How will that portfolio be expanding in the near future? What customer/industry demands drove these future developments?
It will grow double digit per annum. All diversified industrial applications request it more and more. Some recreational applications are ahead of the game – such as marine, motorcycles, and off-road vehicles where we also provide solutions.
How do you see the timeline of vehicle automation unfolding in the coming years?
I see significant changes by 2025. It is accelerating more every single quarter right now. The automotive industry is the trendsetter here.
Where do you see the greatest opportunity for automation, either on-board or in the manufacturing process?
There is certainly room for improvement in both areas. However, due to the nature of our specific Helios business, we are focusing on the manufacturing process first. Automation aims to prevent the production of faulty products, eliminate waste such as overproduction, and focus on understanding the problems and root causes to ensure they do not reoccur. It is all about quality at the source and built-in quality. One can achieve that with the help of sensors. Automation also increases productivity and reduces costs as the operator can monitor and supervise several lines or machines and only has to step in and correct if something goes wrong.
Managing the Data Trend
What challenges remain or lay ahead for the continued and accelerated flow of data?
In terms of data, the biggest challenge right now is the seamless flow of secure data across a heterogeneous landscape.
Challenges & Opportunities
What excites you about the future of the heavy-duty vehicle market?
While it is not directly in our scope, we keep an eye on it as it is meaningful in terms of setting trends for other mobile and industrial diversified applications.
What ancillary sectors outside your core market or area of expertise are you keeping tabs on and why?
We are paying close attention to factory automation, software, and IoT as they impact our processes and our products.
Where are the challenges you are either currently dealing with, or foresee down the road?
We are currently addressing transitioning the mindset of employees from legacy technologies to future, new and advanced technologies, which will be important for our company going forward.
Companies in this article