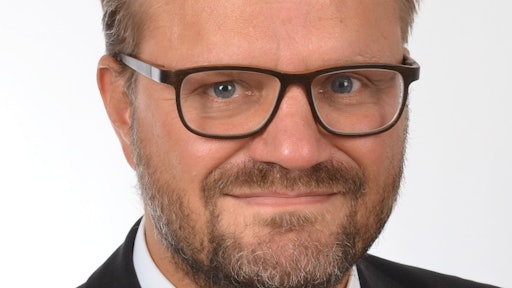 responses submitted by Lars Kräft, Vice President Industrial Business, MTU
Global Markets
In previous years, the BRIC countries were the primary areas of focus for global expansion and investment. Since then, Brazil and Russia's prevalence seems to have waned. What do you consider to be the strong markets for opportunity around the world?
MTU has a strong position in Europe and invests in global expansion to satisfy customer needs. The BRIC countries still have enormous growth potential as formerly used local machinery does no longer fulfill either emission legislation (China, Brazil, India) or market demand (Russia). OEMs outside Europe, e.g. in Russia, nowadays focus on product quality which empowers them to sell their machinery in Europe. Technological advancement in these markets is a key success factor for MTU as we are known for high quality, reliability and outstanding performance.
Are there new regions of interest? What particular industry or equipment type are you looking to expand in these regions and why?
We have a strategic focus on the German market, Europe in general and the US market. Due to emission legislation changes in various countries we need to develop solutions that satisfy our customer's global expectation. Our competencies in premium segments of agricultural applications such as harvesters and combines are proven and well-recognized. In the construction application we are focusing on mobile cranes and excavators, especially in Asia. Long-term agreements with our OEMs lay the foundation for future investments in these applications and are a strong commitment to the business overall.
Diesel vs. Electric
Do you think there will always be a place for diesel powered equipment for heavy-duty applications? Why or why not?
In the near future, diesel engines will remain an important power source for heavy-duty applications but are more and more accompanied by, combined with or even replaced by other power sources, depending on the field of application and the infrastructure in the area of operation. Agricultural and forestry machinery such as tractors and harvesters which operate in remote areas will typically stay a major domain for diesel engines as they must be able to work for 12 hours without refueling. The high power density of diesel oil cannot yet be replaced by other power sources such as batteries used for E-drives. Hybrid drive solutions based on diesel as a primary energy source are an increasingly interesting alternative wherever repetitive movements with acceleration and deceleration phases invite for energy recuperation either electric or hydraulic, i.e. in forest harvesters or loading equipment. Gas engines will increasingly find their way into mobile machinery in the off-highway sector as they did in stationary applications i.e. as CHP plants. Electric drives can be applied i.e. in container terminals where straddle carriers might run in a fully automatic mode soon, connected to the grid by means of power cables or power rails.
What would electric power sources have to achieve in order to replace the diesel engine for heavy-duty applications?
Technically, high power density is required for a high power output and torque. Economically, high capacity is required to cover long-lasting operation cycles without interruption for refueling/recharging. And environmentally, electricity derived from renewable energies is more and more demanded. Decentralized micro grids, combining classical electric power sources i.e. diesel generators, CHP, batteries, capacitors and fuel cells with renewable energies such as photovoltaic, wind or water power will more and more complement and replace central power plants. Micro grids can be installed next to where the power demand occurs. The challenge remains to bring the power to those heavy-duty machines operating remotely or covering longer distances. Power storage in batteries has improved tremendously and will have to even more in the future as today's capacity of a battery is far below the energy stored in diesel oil of the same weight or volume.
How do the diesel bans in several major cities around the world play into the direction your company is taking for electric vehicle development, if at all?
MTU does not only provide state-of-the-art diesel engines fulfilling the strict emissions regulations in the most different off-highway applications around the world, but also hybrid solutions to go even beyond legislative requirements. Examples are the MTU Hybrid PowerPack for railways but also for yachts. These hybrids can operate in a full electric mode i.e. in cities or in harbors. The benefits are fuel-saving, a locally emissions-free and quiet operation, increased acceleration combining diesel and e-drive. Therefore the e-drive will strengthen our portfolio and is integral part of our strategy. Even though diesel bans are mostly addressed to on-highway diesels like cars and trucks, there is in parallel a growing demand for less emissions from public transport and constructions sites. MTU's engagement in cleaner drive solutions based on diesel and gas engines, hybrid solutions, electrified drives, full system automation and new business models is fully aligned to meet these global needs.
How are you looking at engine system design and development for the future? Modularity? More integrated sensors? More compact design?
Our first Stage V engines were put through tough trials in what were often extreme weather conditions and altitudes, and were subjected to systematic testing in collaboration with Daimler. The engines currently running have now notched up a total of more than 30,000 operating hours, with the longest-running unit on the go for a full 4,200 hours. Such intense test and development programs are beneficial, as we are able to demonstrate the functionality, reliability and durability of our engines under extremely difficult conditions. As a result, the all-new EU Stage V engines are in series production since June 2018, a full seven months before the new directive comes into force.
Our ambition is to optimize the entire powertrain including the exhaust after treatment system and supply our customers with an engine system tailored to their requirements and expectations. The product and modularity concepts that we develop with Daimler shall reduce the installation and adaptation work for our OEM clients to fit their global requirements.
IoT & Connectivity
How is your company investing in IoT services and opportunities?
Digitalization is a central theme for us: It enables us to connect our customer service, our product development and our international network to meet our customers' needs in the best possible way. For this reason, at MTU we have elevated digitalization to a strategic level and given the topic a central and integrated position in the company by forming the Digital Solutions unit. With 40 employees initially, the unit is set to expand to 80 employees by year end.
If you have already implemented some IoT opportunities, how has it affected your company? What are the long-term hopes or goals?
In the digital monitoring of drive systems, we are not starting from scratch. Since the turn of the millennium, for example, we have gained important insights from connecting around 1,500 gas gensets via data loggers. But now we are interested in more than just remote monitoring. We are taking the idea to a whole new level. We want to be closely linked and networked with our customers – and in all areas: in customer service, in development, all the way through to spare parts. Our service and digital strategy is aimed at improving our services and products, and ensuring maximum availability and efficiency of drive systems. With regard to the technology, customers in the future will receive a complete system tailored to their requirements, and in terms of operation, we will deliver the availability and efficiency they need.
How do you see connectivity and machine learning changing the vehicle landscape in the next decade?
Together with vehicle manufacturers/OEMs, connectivity could enable us to improve machines and generate added value. Intelligent conclusions and enhancements can only be implemented if there is a sufficient data basis – MTU could be a useful interface here.
Automation & Smart Systems
What smart systems or components does your company currently offer? If they are application or industry specific, include that detail in the explanation.
MTU is very broad-based in terms of its applications and customer groups, and our digital solutions are geared specifically to the respective application and operator group – whether for C&I, mining, marine, rail or powergen. That distinguishes us from other providers who offer a general solution for everyone. We have already developed two apps – MTU Go! Act and MTU Go! Manage – that support us and our customers in customer service and predictive maintenance, as well as in future development. Through internal digitalization and our newly established Customer Care Centers in different time zones in Asia, America and Europe, we also offer our customers a significantly faster response time and continuous round-the-clock support, under the 'follow-the-sun' principle.
How will that portfolio be expanding in the near future? What customer/industry demands drove these future developments?
At first we focused on systems in powergen, marine and rail applications. In the future, there will be more digital solutions for mining and C&I. One challenge is the different levels of digital maturity in the user industries. In marine and gensets, we are pioneers – here we are driving digitalization and offer system solutions. In other industries, some customers are already making money with additional digital offerings, for which they want to use our products and services. Our modular approach to digital solutions ensures that different products are possible to suit the application and customer requirements. In C&I, some OEMs are well developed and their machines are already networked. Here we can help to improve systems and services.
Managing the Data Trend
Since the onset of Big Data several years ago, how has data become an integrated part of your design and development process?
MTU develops individual products and solutions for all kinds of different applications, and we now have almost 20 years of experience and data from running systems. With our methods such as design thinking, we make sure we know what the customer needs, rather than simply assuming it. Analyzing data from the systems plays an important part in this.
What challenges remain or lay ahead for the continued and accelerated flow of data?
The most important aspect of course is data security. This is our top priority, and here we benefit from the experience of our parent company Rolls-Royce over the past 30 years in the aviation industry, where the strictest and highest standards prevail. So we receive positive feedback from the majority of our customers. They see the value of digitalization, have perhaps already gathered some experiences, and want to use our products and services. Others are still skeptical and first have to be convinced of the advantages of digitalization.
Challenges & Opportunities
What excites you about the future of the heavy-duty vehicle market?
For me, heavy-duty vehicles are not just an application, they are a passion: I am fascinated by high-performance vehicles that make an essential contribution to producing food and raw materials, or building vital infrastructure for people, in extreme conditions – whether on rough terrain, at over 5,000 meters altitude in the mountains, or in the freezing cold and searing heat. At MTU, we are proud that we will be able to offer our customers complete drive systems to an even greater extent, and moreover with a complete lifecycle service – so customers can focus fully on their most important tasks. With our new value care agreements, the new digital tools and our technical experts in the Customer Care Centers, they get a complete peace-of-mind package.
Companies in this article