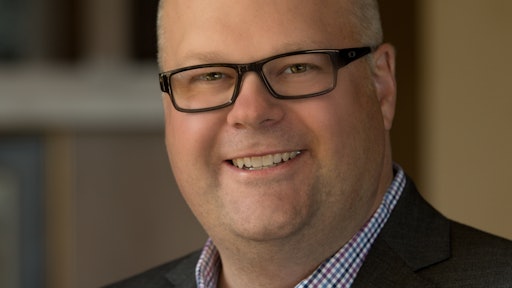 responses submitted by Josh Swank, Vice President of Sales & Marketing, Philippi-Hagenbuch, Inc.
Global Markets
What are the key global markets your company sees as growth opportunities and why? Are there specific types of products/equipment on which it is focusing for these markets?
We see growth in Latin America and the Pacific Northwest for the next 2-3 years. Within these markets, we believe off-highway haulage will be focused on articulated haulers. From Philippi-Hagenbuch's standpoint, we see a demand for Rear Eject Bodies, Water Tanks, Tailgates, Sideboards and Push Blocks.
Are there markets which have not turned out to be as opportunistic as once thought? What are those markets and why have they not proved to be as beneficial?
Of course; markets ebb and flow based on the economy, migratory patterns and political issues. As a company, we do not "chase trends;" we supply quality equipment, much of which is custom engineered for our clients' specific needs. Because of that, we are "everywhere and nowhere" at the same time, making sure we can respond swiftly to ever-changing markets.
Government & Trade
How, if at all, has the current state of the global trade tensions—particularly those between the U.S. and other countries—had an impact on your business?
It has impacted the overall cost and price of our equipment, but not all of our steel comes from Sweden. The tariff on steel imports has to be passed onto our clients, which are already price conscious. At the same time, we are not willing to provide a lesser-quality product to keep a price point low. Instead, we have doubled-down our focus on manufacturability, looking for every ounce of efficiency we can pull out of the manufacturing process to offset the increase in steel costs.
Does your company foresee the passage of the United States-Mexico-Canada Agreement (USMCA) being a benefit to overcoming the trade wars, or just being a benefit in general? How if at all would it impact your business?
We are neutral on the USMCA. As a small, privately owned company, we do not have the clout, nor the volume of orders that the large OEMs have. Because of that, we will adjust our policies and practices to accommodate the USMCA. Since all of our equipment for the North American market is made at our Peoria, IL, USA facility, we do not shift production between Canada or Mexico to save a few bucks per production hour; we are instead focused on quality and being able to provide end-to-end solutions for our clients.
Is your company finding the lack of solution to Brexit creating any issues, or do you foresee it creating issues if a solution is not found?
We do not see this as an issue for us, but are certainly watching how the repercussions of Brexit play out on the world stage and effect the world economy.
Are there other policies you are keeping your eye on that could impact (or have already impacted) your company, for the better or worse?
Steel tariffs
Diesel, Electric and Other Power Alternatives
What role, if any, is electrification playing in your company's design initiatives?
We do not see it playing a significant role in our business or design. We simply design our solutions around the off-highway truck manufacturer's chassis; therefore, we're responsive as we do not create the powertrain itself.
Does your company foresee electrification playing a bigger role in the coming years, and what is needed for it to become a more widespread technology in the heavy-duty vehicle industry?
We certainly expect it to play a larger role in off-highway trucks in the years ahead.
Data, IoT & Connectivity
What role is data playing in your company, and how do you anticipate it will grow in the coming years?
Data is extremely important in our company and has been over the past 50 years. Knowing where our equipment is going, to what industries, for performing what actions helps us to predict and analyze buying patterns while innovating for the markets that utilize our solutions the most. It also allows us to respond to customers' needs near instantaneously.
What benefits is the Internet of Things (IoT) bringing to your company, and/or the industry as a whole, and how do you see it continuing to be beneficial in the coming years?
IoT allows us to monitor critical systems in real-time. In most cases, it's the actual off-highway truck that has these capabilities, but specific PHIL products will most likely utilize IoT to a greater extent as times moves on.
Are you seeing any new opportunities in regards to connectivity, and if so, what technologies are making these possible?
As high-speed cellular connectivity is more prevalent in the areas where our equipment is working, it provides the opportunities for always-on connectivity. Historically, many off-highway environments did not have good coverage. As 5G is rolled out, and when tied into mesh peer-to-peer networks, we expect this to play a greater role in connecting equipment to AI and machine learning to maximize productivity and efficiency.
Companies in this article