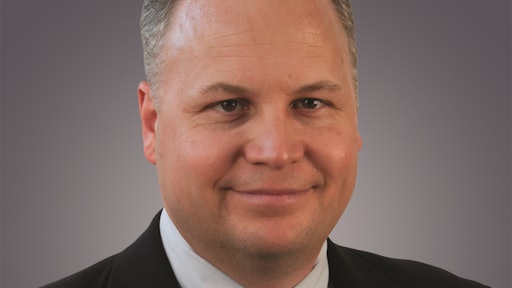 responses submitted by Eric Neal, Executive Director, Cummins Inc.
Global Markets
What are the key global markets your company sees as growth opportunities and why? Are there specific types of products/equipment on which it is focusing for these markets?
The off-highway business is very global in nature with a wide variety of customers and machine applications. As agriculture and construction OEMs seek higher differentiation through technology, many of them will seek partnerships with companies like Cummins. We can help them with the appropriate technologies, backed by our global engineering, manufacturing and service capabilities.
Are there markets which have not turned out to be as opportunistic as once thought? What are those markets and why have they not proved to be as beneficial?
Cummins has been successful across most off-highway market segments. The commodity nature of smaller diesel engines below 3 L in capacity have always been a challenge for us to reach effectively. However, the new technologies such as electrification could open up new growth opportunities for us in the compact equipment space. We displayed a Cummins-powered electric mini-excavator on our stand at the recent bauma show as a pointer to our future direction.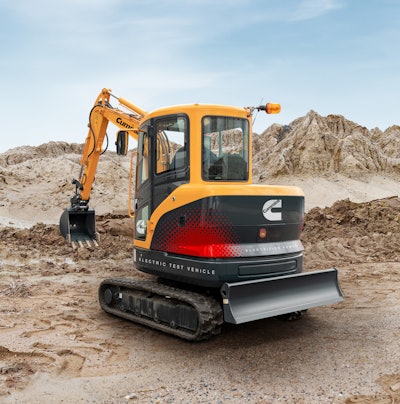 Government & Trade
How, if at all, has the current state of the global trade tensions—particularly those between the U.S. and other countries—had an impact on your business?
The trade war between the U.S. and China throws up challenges for Cummins as we transfer goods between our facilities in the two countries. It is difficult, but we are working to minimize any impact this has on our customers. In Europe, trade is carrying on as usual. The concern with Brexit is what the future terms will be for the UK and if they can still trade freely with the rest of the EU. We are keeping a close eye on the process to prepare for any impacts that it would have on time, cost and complexity to our business operations in the region.
Diesel, Electric and Other Power Alternatives
Diesel is clearly not going anywhere for several decades, but are there ways your company sees its use could further evolve or become cleaner to meet growing demand for fuels which have less of an impact on the environment?
Yes, we do see diesel being around for many years to come, we also expect it to become cleaner and more efficient. Diesel also meets specific power requirements for customer needs that current alternate technologies are not able to competitively meet. Our company continues to invest in future technologies so that as they become viable solutions, we will be ready.
Are the diesel bans in cities around the world having an impact on how your company is designing its products? How so?
At this point, there are no parts of the world who have banned diesel products. Our on- and off-highway engines meet and exceed the very latest regulations and can be used in the ultra-low emissions zones such as London. There is a real impetus to have low emission areas in ports and inner-city areas that will drive the need for more alternate power and is why Cummins is investing in a wide range of new power solutions to be ready for this.
Are there any new emissions regulations your company sees on the horizon, or anticipates will have an impact on the industry? Europe is set to implement CO2 regulations for heavy-duty trucks in the next few years—does your company foresee a similar regulation affecting other industries, or another emissions element that will become the focus for regulators?
The next big hurdles in the global off-highway emissions will be the implementation of China Stage V and Bharat Stage 4 in India. The good news for Cummins is that we have existing technologies and experiences based on some of our on-highway markets that will bring scale and value to our solutions to meet these areas. Looking further out, we do anticipate some global emission convergence which again brings opportunities to Cummins to build scale in our design and manufacturing.
What role, if any, is electrification playing in your company's design initiatives?
Cummins' initiatives are initially focused on the application(s) that are the most aggressive in electrification adoption. The bus market has been strong in adoption, but in off-highway we are designing for applications that operate in ports or distribution terminals such as terminal tractors, large lift trucks and container handlers. Most of the focus is centered on terminal tractors at this time with other applications in these areas to follow. There is a tremendous amount of interest in excavators and other earthmoving equipment and Cummins is positioning to be an electric powertrain provider there as well.
Does your company foresee electrification playing a bigger role in the coming years, and what is needed for it to become a more widespread technology in the heavy-duty vehicle industry?
We do see electrification growing and being adopted in specific segments. Smaller fork lifts have been electrified for a number of years and we are seeing adoption in other compact applications like terminal tractors and mini-excavators as well. Those that can have easy access to charging infrastructure will move.
Electrification will eventually play a bigger role in the future and will likely be more broadly adopted when the total cost of ownership (TCO) is more favorable against diesel in applications. Subsidies and/or incentives to purchase zero-emission products is currently a key enabler for adoption. In addition, there are currently no off-highway regulations that require zero-emission technologies, but as cities/municipalities become more comfortable with the commercialization of electrification and the performance and productivity are acceptable, the adoption will become more evident (likely starting in urban areas).
Read more: Electric Off-Highway Equipment Continues Increased Market Presence
Are there other power sources beyond diesel or electric you see coming into the industry?
It is Cummins' strategy to understand all emerging power sources in the future. In addition to advanced diesel technology and various forms of electric power, we are exploring other power sources such as fuel cells, gasoline, natural gas and other technologies.
Data, IoT & Connectivity
What benefits is the Internet of Things (IoT) bringing to your company, and/or the industry as a whole, and how do you see it continuing to be beneficial in the coming years?
For connectivity we see the need for valuable data to drive towards the optimization of ownership costs and service response. This will help the whole chain; Cummins, our OEM customers and the user of the equipment, and we will have solutions for each one. We are investing heavily in this area and have recently announced a new data center in the U.S. near our Corporate headquarters.
Automation & Smart Systems
How do you see smart systems continuing to impact the industry, and what new benefits will they bring?
With labor shortages and increased demand for food, we see an increased demand for automation especially in agriculture. Cummins has already powered equipment for the agriculture industry with our clean performance series engines, with a couple of examples being GUSS and DOT.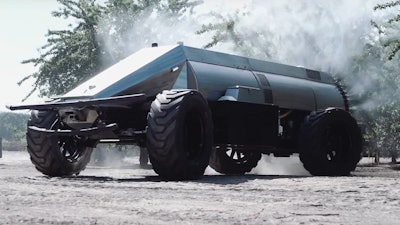 Read more about GUSS, the autonomous orchard sprayers powered by Cummins engines.
Industry Consolidation
Do you see the growing trend toward industry consolidation benefitting or negatively affecting the industry, or both?
Cummins continues to make technology investments to benefit our partners in the long term and remain competitive in the market by adopting our technology. We have seen and will continue to see various forms of consolidation. In many cases, the consolidation is made to gain access to new sub-segments of the market that were not previously in the OEM's product portfolio. In others, we see our OEM partners rationalize product and technologies plans, with the need to partner with others who are more vested in those technologies.
Challenges & Opportunities
What challenges will continue to plague the industry for the foreseeable future? How do you anticipate these challenges will be overcome, or can they be overcome at all?
The challenge we see is that slowing global economies and trade wars could hamper business growth. This may challenge the significant investment required for the new technologies. However, as an industry leader Cummins sees these as an opportunity to grow and will continue to invest.
The on-highway business is exploring autonomous equipment, digitalization, global convergence of emissions, ecosystems and other forms of non-traditional power sources, and these will influence the expectations of our off-highway customers.
Companies in this article