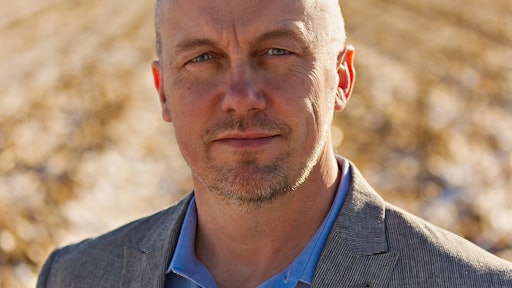 responses submitted by Brian Sorbe, VP of Global Production Solutions, Topcon Agriculture
Data, IoT & Connectivity
What role is data playing in your company, and how do you anticipate it will grow in the coming years?
Data and its connectivity are crucial to our services for improving operational efficiency and productivity. The process begins with highly accurate data, and data organization. Topcon Agriculture recently launched the Topcon Agriculture Platform (TAP) — a new cloud-based workflow improvement tool for farmers that integrates state-of-the-art connectivity, data analytics, and agronomic decision support. TAP allows farmers to take advantage of data from diverse sources to provide real-time monitoring and analysis for smart decision making during every phase of the farming cycle.
The platform ingests data from virtually any source and data type — such as yield, soil, fertility, imagery, topography — making the process free of software restraints and capable of unifying farm data regardless of brand. This freedom enables a clearer perspective for better agronomic decisions. We view the potential for its growth to be practically limitless.
What benefits is the Internet of Things (IoT) bringing to your company, and/or the industry as a whole, and how do you see it continuing to be beneficial in the coming years?
IoT is completely integral to everything we do. Like most industries, agriculture has become much more technology focused as it strives to meet the global growing demands for sustainable food. Today, and even more so in the future, farmers depend on IoT to help ensure they remain profitable and caretakers of the environment. The versatility of IoT is nearly endless and can offer tremendous advantages, from optimization of resources and machinery to improved safety and overall better decision making.
Are you seeing any new opportunities in regards to connectivity, and if so, what technologies are making these possible?
Absolutely, connectivity is everything, and today farmers need it within their mixed fleets as well. This is why we engineered TAP with an interface that welcomes heterogeneous sources and unifies farm data regardless of brand so farmers can focus solely on decisions and action.
The platform can also provide seamless connectivity for sharing information with outside stakeholders — which means those supporting the farmers, such as dealers and agronomists, can provide real-time support, recommendations and tasks directly to the cab.
Companies in this article