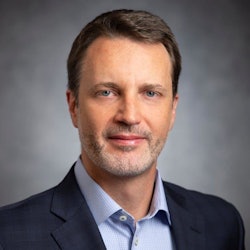 responses submitted by Paulo Ruiz, President, Hydraulics Group, Eaton
Global Markets, Government & Trade
What are the key global markets your company sees as growth opportunities and why?
Fluid power is in an interesting time. We expected the markets to be down in 2020, but COVID-19 has proven to be a black swan event. While it's important to acknowledge the challenges everyone has faced throughout the pandemic, we are optimistic about the future. We're at the bottom of a trough, so it's easy to see growth across most, if not all, markets. We see signs pointing to a rebound across the mobile equipment landscape, including the agriculture, forestry, construction and material handling segments. The commercial vehicle market is also positioned for a rebound after a deep trough.
A number of megatrends underscore this outlook. Population growth, for example, remains a key driver for development in agriculture and construction. While large urban construction projects have slowed in certain parts of the world, maintaining and replacing aging infrastructure is increasingly a focus. This creates an opportunity for versatile equipment, particularly excavator attachments. Urbanization is increasing demand for smaller, more maneuverable equipment, while climate change is driving emissions regulations that are leading to growth in the electrified vehicle space. Ultimately, these megatrends impact our business in the form of increased digitization and electrified solutions.
As was the case following the market crash in 2008, stimulus programs will be areas to watch as we emerge from the pandemic. From infrastructure to green manufacturing, the initiatives in which governments intend to invest is becoming clear. These will present growth opportunities for the industry.
Impacts of COVID-19
What have been some of the biggest challenges your company, and the industry as a whole, has faced due to the COVID-19 pandemic?
The three biggest challenges for Eaton have been safety, supply chain and staying connected. Like other companies, we've had to shift workforce strategies in near real-time to keep operating while maintaining the safety of our employees and teams. Tracking and reacting to the spread of the virus has posed logistical hurdles. Regions around the world, of course, experienced outbreaks and peaks at different times, and governments applied varying approaches and protocols to manage the crisis locally.
These dynamics all contributed to a high level of uncertainty, so we've had to rely on our interconnectivity as a global business to be more flexible and increase redundancy across the supply chain knowing that, even with all the appropriate controls in place, we could still be forced to shut down operations.
How has your company worked to overcome these challenges?
Being deemed an essential business allowed us to keep operating in many jurisdictions, but it also helped unite our employees across the company. We take pride in the role Eaton plays in sustaining global infrastructure. It's something that has motivated our teams to stay connected and find ways to work smarter as the pandemic evolved. We have a strong sense of team at Eaton. That's easy on site, but more challenging when working remotely. We focused on creating a connected organization despite the physical separation. When you're connected, you operate as a team and produce better results, and we're proud of how our employees stepped up to that challenge.
Safety is one of our core values, so we were well-positioned to react to and implement new measures to protect our employees, following the guidelines of international health authorities. In our manufacturing locations, we've spaced out workstations and installed barriers and guards. We've also instituted questionnaires and temperature checks for anyone entering our facilities and limited external visitors. While not a new trend, we've increased our use of automated solutions that reduce touch, which is something we don't see changing after the pandemic ends.
To overcome the unprecedented supply chain disruption, we've had to stay ahead of the virus' spread around the world and the resulting customer and supplier closures. That entailed increased communication as well as planning ahead to have adequate inventory available. As a global company, we produce products in more than one location, which has been a considerable advantage for us as hotspots emerged at different times around the world. Local, simple, redundant supply chains have been a key to Eaton's success. Throughout the pandemic, we and our customers have gained a greater appreciation for this.
Have the challenges brought to light any potential opportunities for change or improvement within your company, or the industry?
While we miss seeing and working alongside our customers and partners in-person, in some ways, the transition to remote work has enhanced our interactions. We've hosted a number of virtual training sessions and technology demonstrations with customers, which have resulted in better turnouts than some traditional in-person meetings. We've seen attendance more than double, in some cases, because virtual sessions eliminate the logistics and expense associated with travel. Based on these positive experiences, we decided to pivot our planned Dynamic Machine Control (DMC) vehicle demonstrator roadshow to a virtual format this fall.
We've seen similar dynamics play out in attendance at events and tradeshows as people have prioritized training and grown more comfortable with digital technology. While we don't believe this diminishes the value of or will ever fully replace in-person interaction, we'll likely see organizations strike a balance with virtual or hybrid events, even after the pandemic, to increase access and participation.
What, if any, long-lasting effects do you think the pandemic could have on the industry?
Every time you have an event of this magnitude, it's going to bring lasting change to the industry. After the recession of 2008-2009, we saw end customers become more cost conscious. As a result, OEMs made more deliberate decisions in which products they used for each machine application. Premium solutions were still specified for demanding, critical applications, but the more standard applications began to make use of value-oriented products to reduce costs. The growth of standard tier, "just right" products really took off after the Great Recession.
Similarly, we expect customers to come out of the pandemic with caution when it comes to spending. Value will become a heightened priority as they assess new solutions. The industry will become more focused on delivering the right value proposition to end users.
Finally, the increased recognition and implementation of simple, redundant supply lines is an improvement that will endure as customers are better served.
How do you foresee the industry coming through this?
We will get through COVID-19, and we're going to emerge better and stronger than before. When we turn the page, the insights and agility we've gained will help us better serve our customers and prepare for the next pandemic or disaster. The megatrends of population growth and climate change will remain, which means our work to advance digitization and electrification continues. You can't feed and shelter the world without hydraulic equipment, so it's not a question of if the industry will come back, but when. Amidst the distress of the pandemic lies an opportunity to drive advancements in technology. When the market is down, there's more time to develop disruptive new products and services, which forces us all to think strategically about the ways we can innovate to bring new benefits to our customers.
READ MORE: State of the Industry 2020
Challenges & Opportunities
What are the biggest challenges facing the industry currently, or do you see the industry facing in the coming years?
For both Eaton and our customers, the changing workforce and availability of skilled labor is a challenge. There's a perception that hydraulics is a low-tech industry. With the growth of digitization and intelligent hydraulics, IoT (Internet of Things), smart machines, automation and electrification, it's quite the opposite. We need to do a better job of promoting hydraulics as a high-tech field so that we can attract the smartest, most passionate people. Only with their skill sets will we be able to continue its technological advancement.
The markets in which hydraulic equipment is used also face a workforce challenge. Skilled operators are retiring at a rate exceeding the number of new entrants, particularly in construction. OEMs are addressing labor shortages by developing equipment that is easier to use and more precise. They need smarter, connected solutions to help their customers be more efficient. It's the people we attract to our industry that will create the products and systems that solve these challenges.
What are some of the biggest opportunities you see in the industry?
While technologies surrounding IoT and automation have been in development for a while, the biggest opportunity now is applying these solutions strategically. We're developing products for machines that are going to be used for 30 years, in many cases, so our solutions have to anticipate the needs of the customer and provide long-term value. For us, that comes down to supplying durable, intelligent, connected products and software-enabled solutions. Hydraulics has traditionally been a stable, slow-moving industry, but the same can't be said for this new wave of products. While productivity and efficiency improvements have been more incremental in nature, we'll see intelligent products and connected solutions grow exponentially in the coming years.
The same goes for the advancements companies are making under the umbrella of sustainability. Electrified vehicles and alternative fuel sources such as methane and hydrogen fuel cells will spur new product development. One size will not fit all in these varied machines. At Eaton, we're partnering with OEMs to understand their direction and develop solutions. A question we're often asked is whether electric poses a threat. In some cases, it could displace hydraulics, but in many cases it won't. Hydraulic and electric technologies will coexist in the form of blended power. Think about the differences between cars and off-highway machinery. Electrifying cars isn't easy, and it's one application with a simple duty cycle. In the off-highway space, we have thousands of different applications with greatly varied duty cycles. The hydraulics industry knows those applications and duty cycles. We're uniquely positioned to provide solutions in those spaces in collaboration with OEMs.
Are there any technologies or trends which you are currently excited about in the heavy-duty vehicle industry, or most looking forward to seeing in the coming years?
Like many in the industry, we're fascinated by the spectrum of driver-assist technologies to fully autonomous vehicles. In agriculture first and construction more recently, precision autoguidance has changed the way these industries operate. Already, the technology is improving with new operating systems and display functionalities that leverage real-time data. As a result, we expect the further expansion and adoption of automated solutions in other industries. As COVID-19 has shown us, there's a greater need for efficiency and connectivity in how we move goods around the world, from manufacturing to warehousing to trucking.
Overall, we're excited about the direction of the hydraulics and off-highway industries. We're at a crossroads in fluid power, the likes of which we haven't seen since the first electrohydraulic solutions were developed. Exciting opportunities abound, and we look forward to driving value for OEMs and their end customers by applying our knowledge and blended power solutions.
Companies in this article