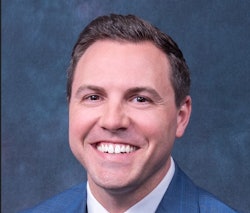 Allison Transmission
Our team was happy to talk with Branden Harbin, executive director, global marketing, Allison Transmission about our industry in 2022 and what to expect heading into 2023.
What was your biggest challenge in 2022?
The supply chain challenges brought on by the pandemic underscored how essential commercial vehicles are to our global economy. As demand for essential goods and services continues to outpace the commercial vehicle industry's ability to supply those needs, emissions regulations are driving the need for innovation in our industry that reduces fuel consumption and emissions. As a result, the commercial vehicle industry is in the midst of unprecedented change.
Over the course of Allison's history, we've experienced several transformational industry changes. Trucks moved from manual transmissions to automated and fully automatic transmissions. Natural gas emerged as a clean energy source to power commercial vehicles, and advanced driver assistance systems, such as collision mitigation, have grown in adoption. All those technological changes pale in comparison to the generational shift that our industry is beginning to navigate with advanced combustion technologies, battery and fuel cell electrification, autonomous vehicle deployment and the connected vehicle.
The impacts of these transformational industry changes are already being felt. OEMs and suppliers are challenged with pushing to be ready for commercial vehicle electrification, while also needing to be patient and pragmatic. They are shifting research and development spend as well as engineering focus to electric vehicle (EV) platform development while at the same time advancing conventional technologies to meet current demands and evolving emissions regulations.
In what technological areas do you see the potential for the most innovation?
For generations, Allison has had a reputation for leading innovation in the commercial vehicle industry. Change, adaptability and innovation have been part of our DNA since James A. Allison founded the company in 1915.
As the industry evolves in an effort to reduce emissions, improve vehicle efficiency and meet new regulatory standards, Allison is committed to continuing to expand our portfolio of propulsion solutions to meet the needs of our nearly 350 OEM partners and more than 15,000 fleet customers. This will involve advancing our conventional transmissions to provide an ideal blend of fuel economy and efficiency for on- and off-highway end markets as well as expanding our portfolio of fully electric axles to plan for a future of electric vehicles.
As an example of our recent innovation in the off-highway sector, last year we introduced the Allison FracTran, a revolutionary hydraulic fracturing transmission purpose-built to meet the harsh demands of oil and gas fields throughout the world. It delivers industry-leading ratings, durability and powerful performance under pressure. The Oil Field Series transmission was designed from the ground up to meet the unique and continually evolving needs of the fracturing industry. This next-generation solution is a result of extensive voice of customer insights as well as competitive analysis and market study based on decades of Allison products operating in this application.
Allison's exposure to a wide range of end markets, vehicle applications and customers enable us to have a unique perspective on the opportunities that future technologies including hybrid, electric, autonomous and connected vehicles will enable. We're well positioned to collaborate with industry partners to develop propulsion solutions that meet the current and future needs of off-highway markets.
Which industries face the most hurdles in the move toward electrification? Automation?
While there are wide ranging opinions on the breadth and time of a full transition from internal combustion engines to fully electric vehicles, we can all agree that commercial vehicle electrification is here, and it is not going away. What is also clear is that the end of the internal combustion engine is not imminent. Allison's view is that broad EV adoption in most end markets, applications and regions will take place over an extended period of time. This is particularly true in off-highway applications where more robust infrastructure will be required, and in regions that lack funding to facilitate this transition.
Do you perceive that most OEMs recognize and respect their roles as stewards of the climate?
OEMs are beginning to evaluate enhanced conventional, electric hybrid and fully electric solutions driven by sustainability efforts, the desire to reduce emissions and changes to regulatory requirements across the globe. In the coming years, OEMs in the off-highway industry will look to propulsion solution manufacturers to provide next-generation technology for their vehicles.
Allison is committed to taking a leadership role in powering advancements to vehicles across various off-highway applications. We look forward to partnering with OEMs to address the challenges and opportunities we're facing as partners with a common goal—to develop the next generation of vehicles designed to provide efficient, sustainable, reliable and durable transportation.
What innovations or improvements do you anticipate in the off-highway industry in 2023?
Allison, along with its OEM partners, will continue to invest in driving innovation to support the future of the industry. In the last three years alone, Allison has made approximately $350 million dollars in direct investments to advance electrified propulsion technology. We look forward to navigating the opportunities and challenges that 2023 will bring collaboratively as an industry to support wide-scale adoption of next-generation commercial vehicles.
What will be the biggest challenge in 2023 for the industry?
As outlined above, the industry is planning for a future of electric vehicle technology. The prolonged transformation from current to future technologies is driving the need for OEMs and suppliers to evaluate partnership opportunities to manage development costs and capital investments. At this pivotal stage in the evolution of these emerging technologies and capabilities, extensive collaboration will be essential to ensuring success.
It is important to note that it will take more than OEMs and suppliers working together to deliver and sustain these next generation technology solutions. Advanced combustion technologies and electrification all have significant regulatory, infrastructure and investment implications. The evolution will require industry and government collaboration to drive changes to regulatory frameworks and infrastructure investment to deliver fuels, electricity and vehicle communications capabilities that will power and support next generation vehicles.
As a result, this competing pull for resources to fund conventional technologies in parallel with EV development programs will be a challenge for many years to come. These challenges are all at the forefront of the concerns OEMs are focused on while, as an industry, we collectively seek to reduce emissions to create a better and more sustainable future. Allison is deeply committed to helping OEMs to solve these challenges.
Check out the full report.