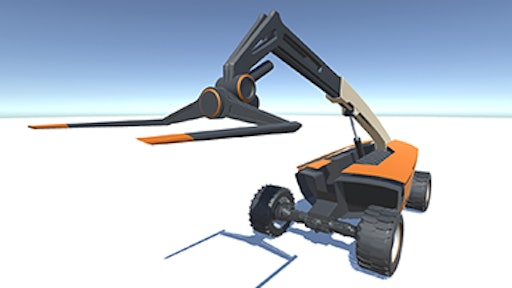 JLG
A static demonstration of a JLG concept boom positioned on uneven terrain demonstrated the machine's self-leveling chassis automatically leveling itself in a longitudinal and/or horizontal direction depending on the demands of the terrain.
It reduces three-wheeling, allowing the machine to maintain traction on sloped or uneven ground. Machines equipped with a self-leveling chassis can traverse slopes up to 10 degrees with the boom elevated, which means greater uptime and less repositioning. 
This feature enables easier loading, unloading, and transport, as the chassis can be lowered to reduce the total height of the machine.