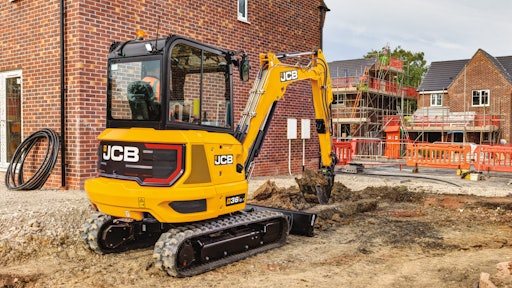 JCB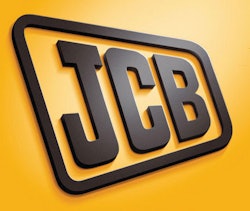 JCB is launching a 3.5-tonne zero tailswing compact excavator and a new 3.6-tonne conventional model, expanding its 'Next Generation' line-up to meet customer demand.
Features include:
An engine designed for global markets with new hydraulic system
Larger ROPS cab/canopy with new instrumentation
Improved dig-end geometry with 40mm bucket pins and 500-hour greasing
Easy to clean H-frame undercarriage design with auto kick-down motors
Reprofiled dozer blade delivering increased productivity
Productive power
While the new 35Z-1 zero tailswing model is a replacement for the previous generation 8035ZTS, the conventional rear-end 36C-1 is a totally new model in the JCB range. The zero tailswing model is ideal for working in confined areas, providing greater protection as the counterweight rotates within the width of the machine. The 36C-1 provides increased productivity with more reach, stability and lifting performance.
Both machines are powered by a three-cylinder Stage V/Tier 4 Final Perkins engine, delivering 18.4 kW (24.6 hp). This engine uses mechanical fuel injection and has no requirement for a diesel particulate filter (DPF) or any form of exhaust after-treatment. The engine is suitable for Stage V territories, is EPA approved for the North American market and can be used in global Tier 3 regions.
A programmable auto-idle function (2-30 secs) reduces engine speed to 1,400 rpm when the levers have not been used for a pre-set time. When the left-hand control pod is lifted, isolating the machine's hydraulics, the engine speed falls again, to 1,100rpm, reducing fuel consumption and noise levels.
A large engine canopy provides easy access to daily checks, with a scalloped counterweight providing easy changing of the engine oil filter. A hinged air conditioning radiator (where fitted) swings out to provide access to the main radiator for cleaning.
Maximum control
The two machines use the latest Bosch-Rexroth variable displacement, load-sensing, electro-proportional hydraulic pump. This new technology eliminates stalling, making it possible to utilize all of the engine's output. A closed-center valve block provides improved flow, for smoother, more precisely controlled operation, particularly when multi-functioning. The valve block is easy to access, beneath a removable floor plate, where engineers can also find the slew motor.
The complete hydraulic system is equipped with O-ring face seals, for maximum sealing and all hydraulic hoses are colour-coded for ease of identification. High-flow, electro-proportional, double-acting auxiliary hydraulics are now standard on both excavators, delivering 70 lpm of flow. The auxiliary flow is controlled using a proportional thumb roller on the right-hand joystick.
A single to double-acting changeover is now electronically-controlled by a switch in the cab, rather than the manual changeover tap on the previous generation machine. Double acting low-flow auxiliary hydraulics can also be specified, delivering 30 lpm of flow. This circuit is controlled through a thumb roller on the left-hand joystick. Selectable high and low flow auxiliary modes, from 5-100% of the available flow, provide attachment compatibility with all makes of work tools.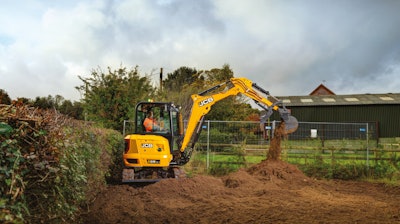 Operator comfort
The 35Z-1 and 36C-1 share the same new ROPS/TOPS cab and canopy structure. Flat glazing is used throughout, to minimise replacement costs and an optional FOPS Level 1 guard is offered for further protection. The front screen has a 70/30 split, for maximum visibility to the working area and the lower glass section can be removed and stored inside the rear left-hand window. Slim cab pillars provide excellent visibility all around the machine.
Available as a canopy, a cab with heater, or a cab with air conditioning, the spacious working area provides increased legroom for the operator. There are no auxiliary or boom offset pedals on the floor, to provide additional comfort in the cab. Bolt-on grab handles and a large door aperture make it easy to access the high-backed suspension seat. An electro-proportional dozer control is standard and the removable floor mat is easy to clean, with no logos or steps.
The membrane switch layout to the right of the operator is easy to read and a new 4" display screen provides all operating information. This includes an automatic health check with the first key on, at the start of the day. A rotary work mode controller controls the engine and hydraulic output, while two toggle switches allow the operator to personalise the information available on the main screen. Where hose burst valves are supplied, a Load Moment Indicator (LMI) can be activated in the screen, providing an indication of safe working loads when lifting.
Cab builds have a Bluetooth radio and there is a 12V socket and two USB ports for charging of mobile phones and other electrical devices. Both the cab and canopy have LED work lights as standard, with follow-me-home functionality. As with all JCB compact excavators, the 35Z-1 and 36C-1 are equipped with JCB's 2Go safety system, that requires the operator to press a secondary switch to activate the hydraulic controls.
The machines are provided with an immobilizer to prevent theft and JCB LiveLink is standard, providing a telematic link to the excavator to ensure that it remains well-maintained and delivering maximum productivity.
Robust construction
The compact excavators use a new H-frame undercarriage design for increased rigidity. This open center design allows spoil to fall from the carriage, reducing material build-up. The track legs have chamfered edges, also making it easier to keep clean. A smooth front idler, four bottom rollers and a single top roller ensure a smooth ride and the Nachi track motors have an auto-kickdown function. There are 12 dedicated tie-down points on the machine, including on the dozer blade, eliminating the need to tie straps or chains across the tracks.
The dozer blade design has been improved, with a revised curvature for improved roll performance. Pivot pins feature pin-end greasing, making it easier to service and all plated surfaces are angled to minimize spoil retention. Dozer ram hoses now pass through bulkhead connectors, mounted on the outside of the undercarriage, making it easier to replace them in the event of accidental damage. Optional dozer float and a four-way dozer are now offered.
Dig-end geometry has been revised to improve lifting and loading performance. A single 2,450 mm main boom is used on both machines and there are two dipper arm options available. A 1,300 mm dipper can be supplied with a standard counterweight, while a 1,600mm dipper can be fitted when the machine is equipped with an additional 246 kg heavy counterweight. Graphite impregnated bronze bushes have extended greasing intervals on the digging and dozing equipment to 500 hours and the heavy-duty bushed kingpost now comes with re-bushable pivots, to boost service life.
The dipper arms are thumb-ready as standard, for those customers that require the attachment. The revised bucket pin geometry now matches other manufacturers, making it easier for customers to utilize attachments across mixed fleets. A conversion hitch will enable the machines to work with the previous generation buckets. There is also a new JCB factory-fit hydraulic quick-hitch option, featuring two locking mechanisms and an LED boom light warning indicator. This CE-marked hitch has been designed to meet all current and expected future legislation.