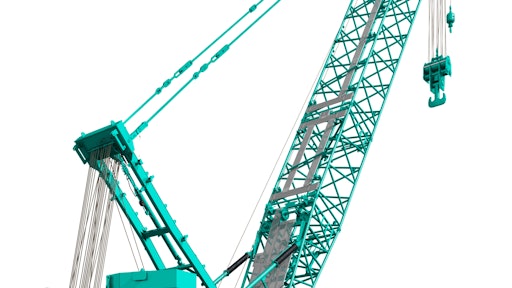 Following the successful launch of its 300 tonne (330 ton) maximum lifting capacity range at the end of 2017, Kobelco Construction Machinery Co., Ltd. will be exhibiting its CKE3000G (European model) and CKS3000 (Standard model) for the first time at bauma in Munich, Germany (April 8-14, 2019).
The 300 tonne (330 ton) maximum lift capacity range of cranes includes the CKE3000G for the European market, the "standard" CKS3000, the CK3300G-2 for the North American market, and the 350 tonne (385 ton) maximum lift capacity Super Heavy Lift (SHL) models.
The CKE3000G, CK3300G-2 and CKS3000 are the largest models of Kobelco's multi-purpose CKE/CKS/CK crawler crane series, which has been a best seller in the world-wide lifting sector for many years, and embody the basic concept behind the new models, "Versatile & All Rounder."
The constant increase in the weight and dimension of construction materials to be lifted, together with the ever-increasing height of high-rise buildings across the world, mean mobile cranes are required to have higher lifting capacities, as well as improved productivity and safety. Responding to these requirements, Kobelco has developed these "All Rounder" cranes to handle a wide variety of lifting applications on different types of jobsites by using Kobelco's in-depth design and technological know-how to enable our customers to handle even the heaviest lifts on the largest construction projects.
Since its launch just over 12 months ago Kobelco's 300 tonne (330 ton) and 350 tonne (385 ton) CKE/CKS/CK crawler crane series has found a ready market across the globe, including in North America, Southeast Asia, and the Middle East.
The CKE/CKS/CK crawler crane series is well-suited to work on a wide range of applications across a variety of industries, including pile driving, steel-component erection, tilt-wall work, industrial equipment installations and other heavy lifting work. Elsewhere, the 350 tonne (385 ton) maximum lift capacity Super Heavy Lift (SHL) model crawler crane, with its long reach and high capacity, has been under evaluation and is expected to go into operation in Indonesia soon. KOBELCO's 300 tonne maximum lift capacity, multi-purpose CKE/CKS/CK crawler crane series is chosen by contractors and crane rental companies around the World for its strength, excellent lifting capacity, operator-friendly cab and various safety devices, ease of operation, simplicity, and ease of assembling/disassembling.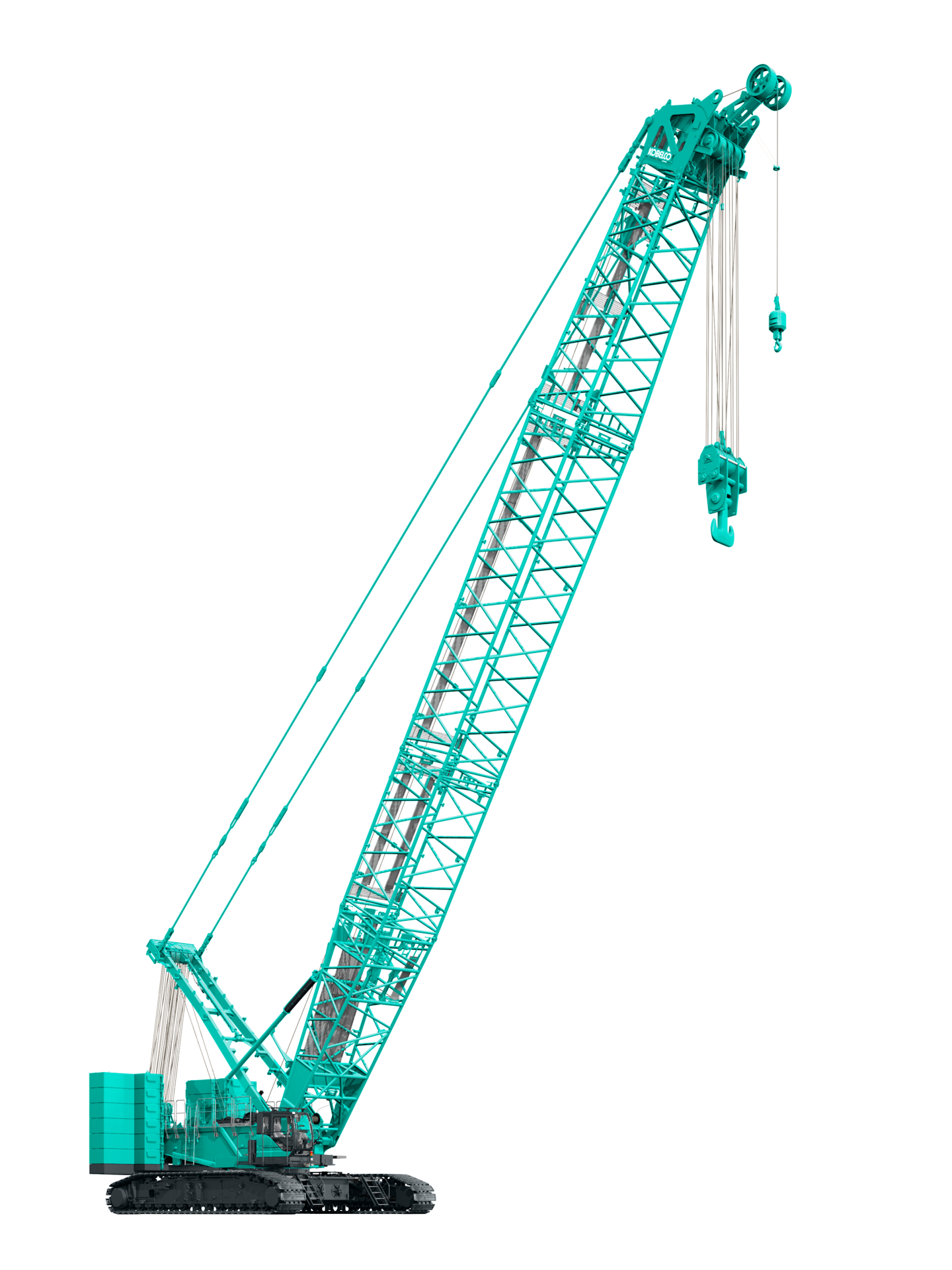 CKE3000G
Main features
1. Wide variety of attachments
A variety of attachments are available for the CKE/CKS/CK crawler crane series ranging from standard crane configuration, including fixed jib, heavy fixed jib and luffing jib, which are suitable for multipurpose works, to the super heavy lift (SHL) configuration, including luffing jib, for the heaviest lifts. These attachments make it possible to provide the most suitable solutions in accordance with the individual jobsite requirements. Kobelco designed these cranes taking into consideration maximum compatibility, such as jibs and pallet weights, with its other models.
2. Excellent lifting capacity
After an in-depth research campaign on the 300 tonne (330 ton) crawler crane market, Kobelco  positioned these models to provide superior lifting capacity. As an example, when compared to our best-selling model CKE2500G-2 (250 tonne/275 ton capacity crane), the load moment in the standard crane specification is 40% higher, while in the standard luffing configuration it is 60% higher. The Super Heavy Lift (SHL) specification can compete with the 400-500 tonne (440-550 ton) class in "standard" crane specification.
3. Specification optimization for the actual jobsite environment
In order to achieve maximum ease of operation, the specifications are optimized for the actual jobsite environment. The performance of the undercarriage has been enhanced to operate on the roughest ground/terrain, with high ground clearance and outstanding propelling performance, while minimizing the overall footprint.
The CKE/CKS/CK crawler crane series inherits KOBELCO's reliable hydraulic control system, which has achieved a superior reputation thanks to many years of successful, fault-free operation. In order to correspond to specific jobsite needs, a free-fall winch (optional) is also available.
4. Reliable and operator-friendly cabin
The cabin is designed for an operator-friendly environment with comfort, ease of operation and safety as its core-design values. The extra-wide windows and tilt mechanism offer the operator excellent visibility of the lifting environment. An intuitive Moment Limiter monitor design makes it simple for anyone to quickly master the operation with easily understandable pictograms and a touchscreen panel. As an added safety function, a working range limiter assists the operator in preventing collisions.
5. Excellent transportability/assembly
In its pursuit of ease-of-transportability, Kobelco considered each lifting sector's customer needs so that these cranes conform to local transport regulations. Transport width is less than 3 m (10 ft.) for all components and the main machine weights can be adjusted with some variations in order to meet transport restrictions.
A self-assembly system is available for crawlers, lower boom, carbody weights and counterweights.