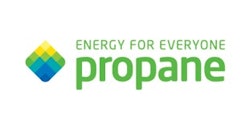 Building on President Obama's call for more vehicles that run on domestic energy, the Propane Education & Research Council (PERC) will highlight vehicles fueled by propane autogas at events from May 3 to 6 at the Long Beach Convention Center in Long Beach, CA.
One of the events, the Propane Engine Fuel Summit at the Long Beach Convention Center on May 3 and 4, will bring together industry leaders to discuss alternative fuel options. The Alternative Clean Transportation (ACT) Expo will take place at the convention center on May 5 and 6.
"With oil prices on the rise, there has been increased interest in domestically produced fuels like propane autogas," says Brian Feehan, PERC's vice president. "The summit will give fleet managers a better understanding of the many advantages of vehicles fueled by propane autogas. They'll hear about real-world examples of fleet use, funding opportunities, and research and development."
The Propane Engine Fuel Summit will be webcast live May 3 and 4. Last year's summit drew the attention of 700 fleet managers and propane industry representatives. More than 2,400 people have watched the video in the archives online, indicating a strong interest in vehicles fueled by propane autogas.
Summit attendees and viewers will experience propane autogas innovation firsthand. Industry-leading manufacturers will talk about incorporating vehicles fueled by propane autogas into fleets. PERC President and CEO Roy Willis will deliver a keynote speech about clean transportation fuels and how they will drive the energy economy in the future.
Other summit sessions will highlight the variety of refueling options available to meet a fleet's needs and the federal tax incentives and other funding supporting the switch to propane autogas. Representatives of the California Air Resources Board, the California Energy Commission, and the Environmental Protection Agency will be among the presenters. Delta Liquid Energy, a propane retailer headquartered in Paso Robles, CA, will host a tour of the Los Angeles Unified School District's propane autogas fueling station, one of Southern California's largest stations.
After the summit, the ACT Expo will include two days of exhibits and presentations on the latest developments in alternative fuels. Vehicles that run on propane autogas will be on display in the Propane Autogas Pavilion, on the show floor, and in a ride-and-drive event. They include a Ford Crown Victoria Police Interceptor, an E-450 shuttle bus with 28-passenger capacity, a customer cargo van, a passenger van, a box truck, a Ford Expedition, and three Ford F-series trucks (F-150, F-250, and F-550). A propane dispenser and two propane-fueled commercial lawn mowers also will demonstrate the capabilities of propane.
The 2011 Propane Engine Fuel Summit will span two days, starting with a discussion on propane autogas markets on May 3, from 1 p.m. to 6 p.m. Pacific Daylight Time, and continuing on May 4 with a discussion on advancing propane autogas from 8 a.m. to 4 p.m. PDT. Registration to watch the summit online by webcast is free. Learn more at www.propaneenginefuelsummit.com.