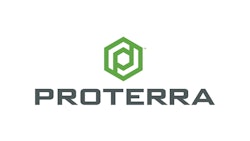 Proterra Inc., the leading provider of zero-emission battery electric transit solutions, has been named to the Global Cleantech 100 list for the second consecutive year. This prestigious award highlights private clean technology companies from around the world who display innovative ideas and represent the highest potential market impact.

"Proterra is proud to lead the way in providing innovative, clean technology options that impact the communities in which our buses are operating in and focus on the ideals of sustainability and environmental justice," says Ryan Popple, President and Chief Executive Officer. "This recognition is indicative of Proterra's continued efforts in developing viable, sustainable and cost-effective urban transit solutions and we will remain committed to the advancement of EV technology and its transition into mainstream adoption – which is a step forward in achieving a sustainable global ecosystem."
By offering a quiet, fuel-efficient and environmentally friendly bus to the market today, Proterra has helped cities across the United States reduce their carbon footprints and improve the quality of life for residents. Proterra buses have logged nearly 500,000 miles of revenue service in cities across the United States, and their performance has resulted in repeat business — a major vote of confidence in the company's technology. Among its customers are King County Metro (Seattle), TARC (Louisville), MTA (Nashville), VIA Metropolitan (San Antonio), CATbus (Seneca), StarMetro (Tallahassee), RTC (Reno), WRTA (Worcester) and Foothill Transit (Pomona).

"The Global Cleantech 100 represents the most inspiring array of entrepreneurs across the cleantech space that are at the forefront of innovation," says Sheeraz Haji, Cleantech Group's CEO. "It is a true honor to gather with the global cleantech community every year to recognize and celebrate the achievements of each of the top 100 companies as they continue to solve tomorrow's energy and resource challenges and redefine sustainable innovation."

Companies that are not listed on any major stock exchange, or are not a majority-owned subsidiary of another company, can qualify for the list. The 100 honorees were narrowed down from 5,995 companies in 60 countries with consideration to innovation, market and ability to execute.