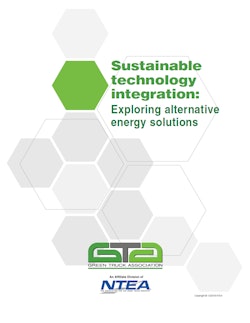 Incorporating alternative energy and advanced technology into commercial vehicles has become practical in recent years as a result of the commercial development of viable transportation fuels and powertrain alternatives, and this trend continues to build momentum.
With the new challenges, the industry will be challenged to find the right match between mission requirements and advanced solutions to meet the goals and performance demands of commercial applications.
This white paper, developed by The Association for the Work Truck Industry's (NTEA) Green Truck Association (GTA), explores sustainable technology integration and alternative energy solutions.