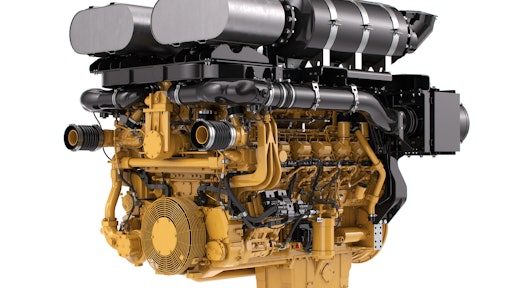 Our Top Ten New Products list every year features the most visited products on OEMOffHighway.com in the past 12 months. With CONEXPO and IFPE 2017 lending a bounty of new product launches, there were hundreds of new products to search and find this year.
Engines continue to be the most popular product type sought out year after year, making up half of the top products this year. Each model is from a different company and has a different capacity, reminding us once again how vital diesel power is to our OEM readers.
Don't forget there are literally thousands more products on OEMOffHIghway.com/Directory. Search by product category and subcategory if you know what you're looking for, or browse around and see the latest and greatest from leading industry technology and system suppliers.
Top Ten New Products of 2017
1. 3500E Series Engine from Caterpillar Inc.
The Caterpillar 3500 E Series engine features a new block and crankshaft design for increased durability and can be remanufactured to help customers extend the life of their investment.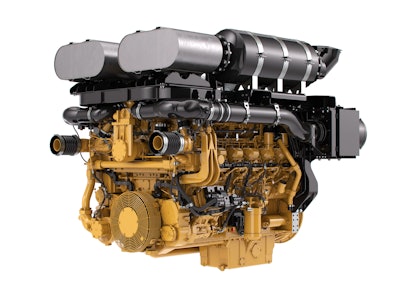 2. V20 Engine from FPT Industrial
Introduced at CONEXPO 2017, the FPT V20 engine has a power output of 910 hp and maximum torque of 3,024 lbs.-ft.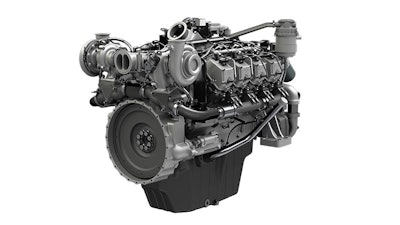 3. Giotto and Leonardo Displays from MTA SpA
At EIMA 2016, MTA introduced the Giotto and Leonardo displays featuring an Android platform for customization to individual vehicle needs.
4. TCD 9.0 Diesel Engine from DEUTZ Corp.
DEUTZ will introduce its TCD 9.0 diesel engine with a power rating of 300 kW and a compact design for installation in various applications at bauma China 2016.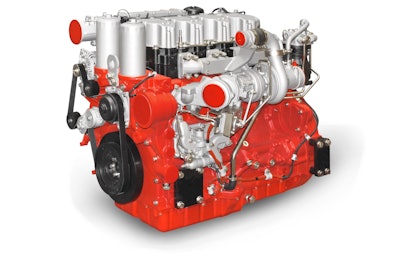 5. HVH410 Electric Motor from BorgWarner, Inc.
Featuring patented high voltage hairpin (HVH) technology, BorgWarner's electric motors deliver proven durability and performance with over 95% efficiency for increased vehicle driving range. Available with scalable torque and output.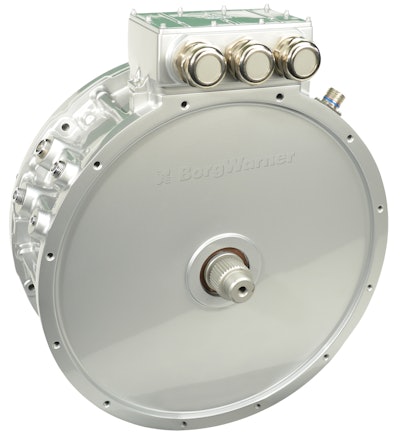 6. 13.6 L Engine from John Deere Power Systems
At CONEXPO 2017, John Deere introduced its 13.6 L engine features single and dual turbocharger configurations for improved packaging capabilities.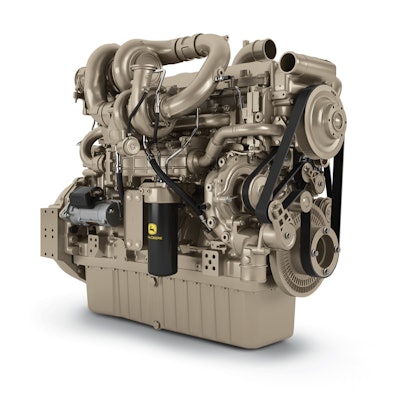 7. P600 Series Tridem Planetary Axle from Meritor, Inc.
At CONEXPO 2017, Meritor introduced its P600 Series Tridem Heavy-Haul Planetary Axle designed for use in extreme applications.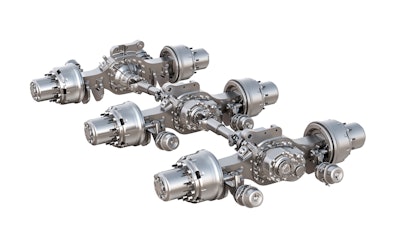 8. Air Conditioner for Kubota Tractors from Curtis Industries LLC
Curtis Industries' air conditioner utilizes "dynamic load control" software to precisely manage vehicle electrical power for use on smaller vehicles with lower horsepower.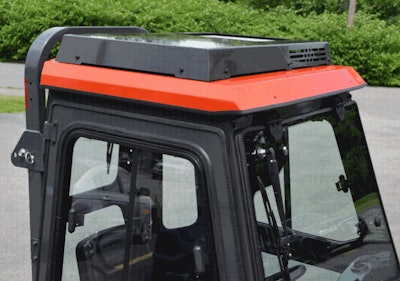 9. ACTI-Vision Displays from ACTIA Corp.
In a market dominated by mostly single-purpose monitors, ACTIA is deploying a new generation of Multi-Function Displays (MFD).

10. 09 Series V5009 Engine from Kubota Engine America
Kubota unveiled its first-ever diesel engine above 100 hp during CONEXPO 2017, the 09 Series 5 L V5009 which meets Tier 4 Final and impending Stage V emissions regulations.