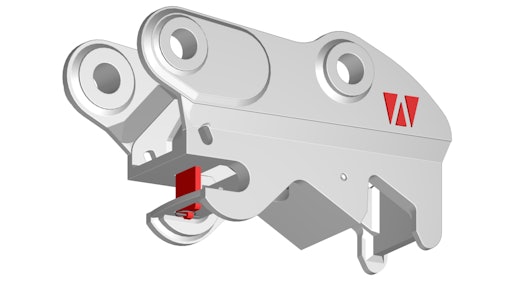 Cascade Corporation, a global designer and manufacturer of lift truck attachments, has acquired the rights to produce and sell Wedgelock products in North America. Cascade purchased the rights from Norco Attachments of Brownsville, TX and will produce Wedgelock products in their U.S. factories.
Hydraulic and Manual Quick Couplers for Excavators and Backhoe Loaders anchor the Wedgelock product range. The well-respected I-Lock Coupler system offers superior levels of performance and safety. Construction equipment dealers and operators throughout North America have made the Wedgelock Coupler their primary choice.
The addition of the Wedgelock product provides an important expansion to Cascade's line of construction attachments. Cascade currently offers a wide range of attachments through its subsidiary companies, PSM LLC of Woodinville, WA and American Compaction Equipment Inc. of Lake Elsinore, CA. "The Wedgelock Coupler will be an excellent complement to the buckets, thumbs, grapples and soil compaction products offered by the Cascade group of companies," states Pete Drake, Vice President - Americas.