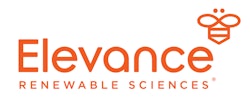 Elevance Renewable Sciences Inc. announces a collaboration with E-360 Inc. that offers expanded customer support and service capabilities for Elevance Clean 1200 customers.
E-360 combines a dedicated team of sales, technical and logistics professionals with a robust web presence, including the ability to place web-based orders, and access to expanded logistics support and services designed to address packaged product requirements. The E-360 team will provide enhanced service and support capabilities for existing and potential customers with an interest in Elevance Clean 1200, a superior-performing degreasing and VOC-exempt solvent.
"E-360 significantly expands our ability to respond to customer needs from initial interest and inquiry, through the product qualification and sales process, to ordering and delivery of product," says Andy Shafer, Executive Vice President, Sales and Marketing, Elevance. "This new offering will allow us to provide an even better response time for customers and markets showing interest in our products, enabling customers to take advantage of the superior degreasing and VOC-exempt benefits of Elevance Clean™ 1200 — faster and more efficiently."
Elevance Clean 1200 is the latest commercial addition to Elevance's growing portfolio of renewable, high-performance products from Elevance's novel technology and world-scale biorefinery.