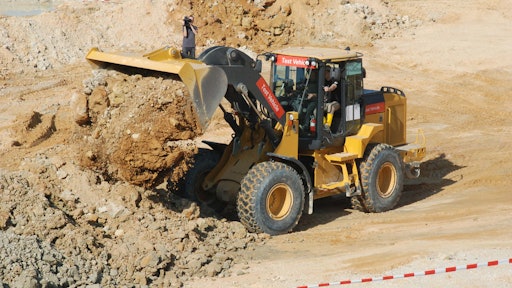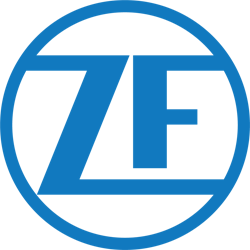 On July 24, journalists from all over the world were, in the true sense of the word, able to "experience" ZF technology in a quarry near Passau. For many of the participants the Test Drive initiated by ZF was a childhood sand-pit dream come true in the form of a tremendous experience.
"Find out, watch and try out" was the order of the day for international journalists as they were not only able to see ZF products on paper, but could experience them close at hand. At two locations the ZF Off-Road Vehicles division held a press event at which vehicles such as dump trucks, wheel loaders and mobile excavators could be tested by journalists themselves under instruction from a driver. In the ShowTruck, ZF presented exhibits including the new ZF cPOWER stepless transmission for wheel loaders; journalists were also able to "experience" this ZF innovation in operation. After visiting the assembly plant in the ZF Factory II at Passau/Patriching, those interested were able to show their skill driving a forklift truck. Along with an historic wheel loader (Hanomag 1960), Deutz-Fahr tractor and telehandler, stacker trucks and materials handling vehicles stood by on the factory site for a test drive.
The focal point of the test drive covered new developments, such as the ZF cPOWER stepless transmission for wheel loaders. Driving comfort and high efficiency were the principal aspects taken into consideration by ZF engineers during the development. "The transmission ensures optimum power transfer continuously, that is over the whole performance spectrum," explains Hermann Beck, Manager of the Off- Road Vehicle Division at ZF in Passau. Not only that, there is the reduced fuel demand which, in comparison to conventional transmissions, is reduced by up to 25% and with a simultaneous increase in efficiency of up to 20%. Low energy consumption at maximum power is the objective of all ZF innovations, not only in the field of construction machines, says Beck.
The ZF Test Drive was a good opportunity of presenting the innovations from ZF in the field of off-road vehicles to a wide range of media.