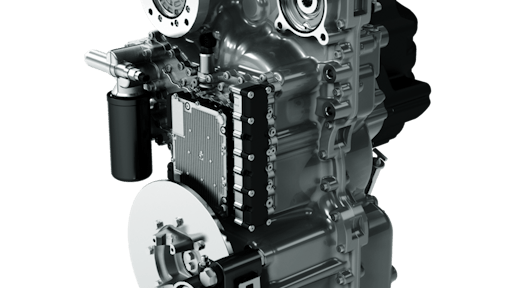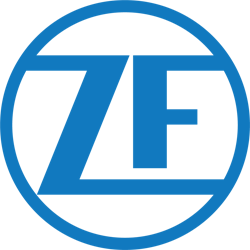 "As technological leader, ZF is setting the trends," states Hermann Beck, Vice President of Business Unit Construction Machinery Systems of the Corporate Division Off-Road Driveline Technology and Axle Systems located at ZF Friedrichshafen AG. cPOWER is the beginning of a new technological era in construction machinery. With the cPOWER transmission range the company will ensure and extend its market position for construction machinery.
The fully powersplit, continuously variable technology benefits from the long-term experience gained in the agricultural machinery sector and offers significant consumption benefits and productivity increases for the vehicle owner. In short – the perfect solution for any application.
Because of rising fuel prices and a growing awareness of CO2 emissions, the market demands more efficient drive systems. New emission guidelines (USA-EPA and EU directives) implicate technological restrictions and constraints with diesel engines that can hardly be achieved today or in the future.
High loads at low speeds in combination with high dynamics are the outstanding requirements for construction machinery. These criteria are met optimally by the new ZF CVT transmission technology with a degree of efficiency that was inconceivable up to now. While searching for the ideal transmission concept it became clear that other technologies and mixed hydrostatic and power-split concepts had considerable disadvantages and were only compromises with constraints in performance and efficiency.
The rising demands for fuel reduction and productivity increases require new technologies in construction machines, such as the CVT.
A trend towards lower engine speeds and the demand for engine stabilization by a constant speed concept are the future challenges in the construction machinery market. The continuously variable cPOWER from ZF meets both requirements.
In wheel loader applications, hydrostatic-powersplit transmissions ensure significant consumption benefits compared to hydrodynamic transmissions and purely hydrostatic concepts. The continuously variable transmissions clearly demonstrate their benefits in all ranges of the typical wheel loader operating cycle, i.e. during bucket filling, transporting and loading.
In this process, the percentage of hydrostatic power is kept low whereby an optimal degree of efficiency can be achieved.
Already in the start-up process the bigger part of output comes from the mechanical part of the transmission. Even in very short loading cycles, the utility of the CVT technology becomes noticeable in reduced fuel consumption.
The application of an elaborate hydraulic transmission control unit and transmission integrated  on-board electronic unit optimally completes driving functions. The application of these units is done with reference to sensitivity and driving comfort, and realizes an aligned power management.
The cPOWER transmission series deploys well-known and proven construction kit modules and benefits from ZF competence in transmission and vehicle system engineering.
Main features of the new ZF cPOWER include:
Continuously variable drive over the whole range
Hydrostatic-mechanical powersplitting in all driving ranges, including the frequently used range up to 10 km/h
Reduction of diesel motor speed independent of driving speed
Up to 30% less consumption
Up to 20% higher efficiency
Installation-compatible with ZF ERGOPOWER