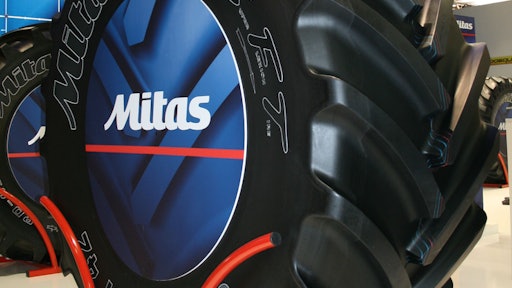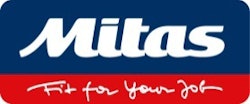 The range extension of Super Flexion Tires (SFT) is another novelty from Mitas presented at the Agritechnica fair. Mitas SFT are made for high-horsepower tractors with over 180 hp and sold in the North American market. New sizes of Mitas SFT are 900/60R42; 710/60R34; 650/60R34; 710/65R46; 750/65R26 and 580/85R42.
"Mitas SFT draws on the performance of Continental SVT farm tires," says Andrew Mabin, Mitas' Sales and Marketing Director. "Mitas has recently invoked the option to extend the contract, manufacturing Continental agricultural tires for an additional five years through 2019."
Mitas' SFT compete with the Improved Flexion concept. Their main advantage is the flexibility of variable inflation pressure and optimal performance according to application. Flexible ultra-strong sidewalls allow low inflation pressures for high load carrying capacities, gentle ground handling and higher yields.
SFT are a favorite choice of North American original equipment manufacturers and farmers alike. New sizes of Mitas SFT will be available to worldwide markets during the year 2014.