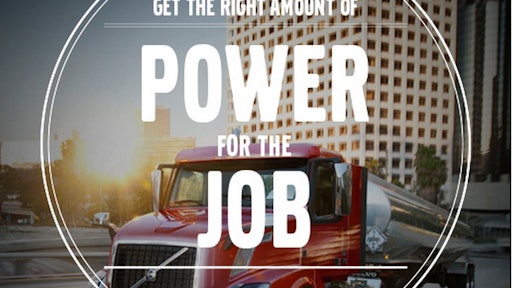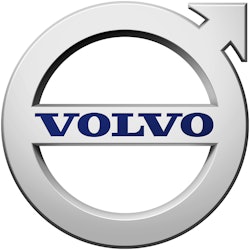 Volvo Trucks North America is assisting customers in finding the best powertrain torque package for their operation through a recently launched and easy-to-use online survey. Using the theme "Don't Go Power Crazy," Volvo is promoting the survey with several short videos emphasizing the importance of using the right amount of power for the job.
The online tool poses several multiple-choice questions designed to gather key information about the customer's duty cycle and preferences. Based on various factors, such as load profile, cruise speed, terrain, type of roads used and the customer's priorities for fuel efficiency versus performance, the survey recommends one of several torque packages and provides a link to more information.
To emphasize the notion that truck owners should seek the right power, not the most power, Volvo produced three short videos that highlight the pitfalls of using too much power in everyday life, such as when watering the garden, lighting the yard or making a salad.
"Our torque management software and integrated powertrain allow us to deliver highly customized specs to match customers' specific applications," says John Moore, Volvo Trucks Product Marketing Manager-Powertrain. "The number of choices can be confusing, so the new online tool breaks the decision down to just a handful of key questions that will help identify a recommended option in less than a minute."
For customers seeking to maximize fuel efficiency in over-the-road applications, Volvo offers XE – eXceptional Efficiency – powertrain packages, which lower engine rpm at a given vehicle speed through integration of the Volvo I-Shift automated manual transmission and Volvo power. XE is available in High Torque, Economy and Adaptive Gearing packages depending on application.
Customers needing more of a balance between efficiency and performance might choose Eco-Torque, which is available in the following packages: Eco-Torque Performance and Eco-Torque Economy. For some heavy-duty and vocational applications that require different torque delivery characteristics, the best option might be straight torque.
Volvo torque options are available for Volvo's proprietary 11-liter D11, 13-liter D13 and 16-liter D16 engines.