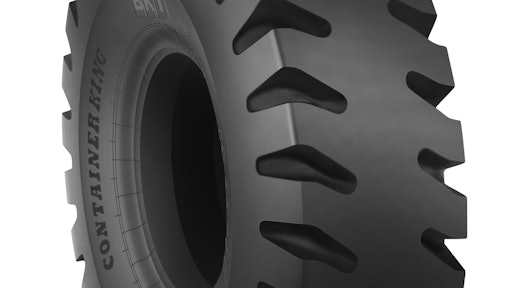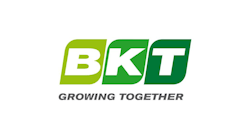 ­
At the coming Intermat in Paris, scheduled from April 20 to 25, 2015 BKT will present its latest novelties: the Earthmax SR 47, SR 51 and SR 53 tires. The new BKT visual, "WE EXPERIENCE - being part of your field," of the new 2015 advertising campaign is not to be missed.
Earthmax SR 47, displayed in size 24.00 R 35, will be the center star at the BKT stand. The tire is specially designed for rigid dumpers operating under the harshest conditions as they can be found at quarries. It features excellent resistance, durability and stability. The increased tread depth ensures an extended tire lifecycle optimizing productivity and reducing machinery downtime.
Earthmax SR 51, a specific loader tire, will be showcased in size 20.5 R 25. The particular lug design has been developed in order to ensure best traction in the course of excavating and loading operations. The extra tread depth – classified L5 – and its special compound provide a significantly extended usage life and increased productivity at the same time. Earthmax SR 51 features excellent expelling capabilities which significantly reduce punctures.
The trade show audience will be able to view the new Earthmax SR 53 in size 17.5 R 25. The tire is specially designed for loaders and dozers operating on rocky grounds in particularly harsh conditions that one can find in underground mines or open quarries. The particular cut-resistant compound increases both durability and productivity. The special tread design reduces the risk of stones or other foreign matters to remain trapped in the tire.
The newest versions are an important addition to the well-known Earthmax tire lineup featuring a very resistant All Steel structure as well as rigid, non-directional blocks favoring a better load distribution on the terrain. They fit perfectly into the existing Earthmax SR 22, SR 30, SR 40, SR 41, SR 44, SR 45, SR 50 and SR 55 ranges. Also Earthmax SR 41, a special tire for articulated dumpers, will be showcased in size 29.5 R 25. Thanks to a deeper tread design and its reinforced connecting elements, this tire ensures outstanding stability.
Samples of the following ranges will also be exhibited at the trade show: Airomax AM 27, Container King and Maglift. Airomax AM 27, displayed in the size 445/95 R 25, is a tire for high-speed cranes for on- and off-road use, suitable for both road and highway surfaces and rough terrains found on construction sites. Container King has been specially designed for container and heavy load handling. It is able to provide excellent stability when lifting heavy loads. It will be displayed in size 18.00-25.
Maglift, a solid tire for forklifts, instead, will be showcased in size 7.00-12 (5.00). It is ideal for ensuring equal load distribution, stability and safety during difficult lifting operations.
The new BKT visual, "WE EXPERIENCE - being part of your field," is going to play a big role at Intermat. All entrances of the exhibition center will be readied with the company's new campaign slogan, which emphasizes the strong bond between BKT and its product users. The visual highlights a tire that is fully integrated in the surrounding terrain, symbolizing the field of application the tire operates in.