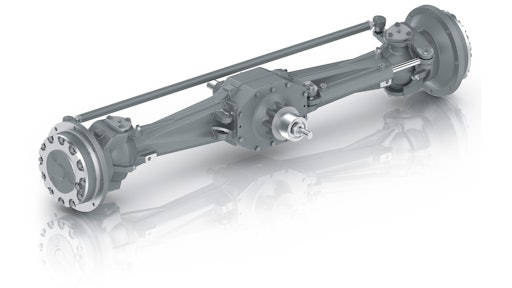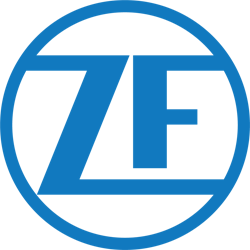 ZF Friedrichshafen AG is further expanding its commitment in China: Together with YTO, one of the leading manufacturers for construction and agricultural machines, the technology group has agreed a joint venture in the field of agricultural machines. The joint production of steering axles for tractors from 25 to 130 hp has started in Luoyang in time for ZF's 100th anniversary.
ZF had previously established a foothold in China. The first business relationships extend back to the 1980s. Today, about 5,700 ZF employees work in 23 production companies in China. With the signing of the joint venture agreement with YTO in 2014, a further location in Luoyang has been added – the first local ZF production facility for agricultural components in China.
In the joint venture, KINTRA steering axles are currently produced in the power range between 25 and 130 hp. The products offered will be successively expanded in future with ZF steering axles in higher power classes. Through the joint venture ZF is further expanding its local capabilities in the fields of development, production and supply chain management. Through the higher production volume, the co-operation with YTO facilitates economical production with access to local markets, modern production facilities, established expertise and excellent contacts to local suppliers in China.
KINTRA axles – manufactured by ZF YTO Axle Co.
The large range of axles from the recently founded ZF YTO Axle Co. optimally complements the ZF product line. The existing scope of KINTRA steering axles for agricultural machine applications includes both portal axles with six models in the power range from 25 to 70 hp and planetary axles with four models in the power range from 70 to 130 hp.
Features of the axle ranges:
Track width of the smallest axle KC20S is 912 mm

Track width of the largest axle KC125 is 2,020 mm

Portal axles with steering angle of 45 degrees

Planetary axles with steering angle of 50 degrees

Axle weight extends from 55 kg (KC20S) to 300 kg (KC125)

Maximum output torques extend from 1,100 to 8,150 Nm depending on the type of axle
KINTRA axles are specially matched to the requirements of the Chinese market. They are primarily characterized by their robust design. With the large ground clearance the portal axles simplify working on rough terrain. They are particularly suitable for applications in mud and under water, because they have no externally located rotating shafts to the wheels and are therefore less sensitive with regard to wear on the seals.
China represents an important market for ZF. About 12% of the ZF Group turnover is generated in the region.
Especially in the field of agricultural machines, China is one of the largest expanding markets. ZF YTO (Luoyang) Axle Co. expects an increasing requirement for efficient and reliable agricultural machine technology in China and with the affiliation it is well equipped for the approaching challenges.