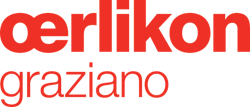 High-performance transmission specialist Oerlikon Graziano, brand of Oerlikon Drive Systems Segment, will present its range of transmission systems at the 2015 CTI Symposium and Transmission Expo which takes place in Berlin, Germany, from December 7 to 10. Among the products the company will show are the OGeco hybrid, six-speed AMT; 2SED and 4SED seamless-shift transaxles for electric vehicles; and its PTU assembled on the 7G-DCT dual clutch transmission of a famous European OEM.
Integrating a six-speed Automated Manual Transmission (AMT) with a 120 kW electric motor through a two-speed epicyclic transmission, OGeco provides torque infill, electric boost, regeneration, electric drive and engine cranking. A prototype unit has been installed in a Mercedes-Benz SLS AMG by Oerlikon Graziano and its UK partner, Vocis, and the packaging is so effective that the OGeco with integrated electric motor fits into the same space as the seven-speed DCT normally fitted to the car. The demonstration vehicle has been well received by OEM customers.
The 2SED is a dual-speed seamless-shifting transaxle that can be coupled with a transverse electric motor, for front or rear full electric axle application. A new version has been designed for electric high performance GT vehicles. Its additional characteristics are a single BLDC Actuator, the dry clutch & sprag clutch combination, together with the integrated park brake functionality.
The 4SED is a four-speed, lightweight transmission that boasts increased efficiency and seamlessly smooth shifting. Its compact, scalable design makes it suitable for a wide range of vehicle types, including electric passenger or commercial vehicles or high-performance, four wheel drive hybrids.
A new, two-speed Automated Manual Transmission completes the range of advanced transmission technologies displayed at the Oerlikon Graziano booth. Called AVTR (Adaptable Voltage & Transmission Ratio), this full electric transmission was developed as part of an EU-funded research project (FP7). Used singularly, it offers EVs the advantages of multi-speed transmissions and if applied to two independent axles it makes the vehicle AWD while at the same time allowing seamless shifting.
Oerlikon Graziano can be found at Booth B13 at the Estrel Convention Center (ECC), Berlin CTI.