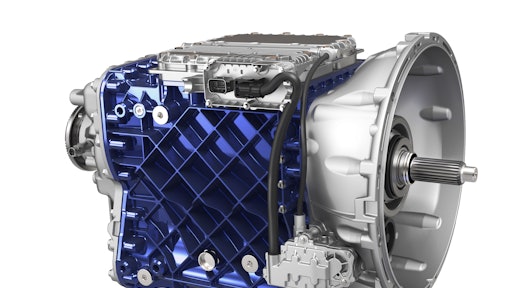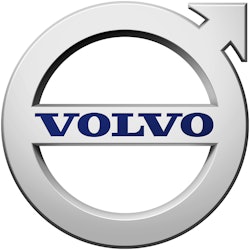 In an effort to further increase productivity and fuel efficiency, Volvo Trucks North America developed Volvo I-See, a new feature that memorizes thousands of routes traveled and uses that knowledge to keep the truck in the best, most fuel-efficient gear possible.
When cruise control is activated, Volvo I-See will record the topography of the route, storing up to 4,500 hills in its memory. The next time the vehicle travels that route, I-See will recognize it and work in tandem with the Volvo I-Shift automated manual transmission to choose the optimal gear.
"Volvo I-See is another example of Volvo's leadership in integration," says Göran Nyberg, President of Volvo Trucks North America. "Because Volvo I-See memorizes the road gradient, Volvo I-Shift is prepared and automatically shifts to the best possible gear for the terrain. This would not be possible without integration, where all components seamlessly communicate with each other."
While in cruise, I-See's built-in electronics constantly monitors factors such as road grade, speed, weight and engine load to help maintain the most efficient gear possible. Working with I-See, Volvo I-Shift will prepare for upcoming inclines by building speed, keeping the truck in a higher gear for better power and performance, while avoiding unnecessary downshifts, which can waste fuel.  
I-See is not dependent on constant GPS connections. Once a hill is recognized, it can pull from its memory to prepare for upcoming road variations.
Volvo Eco-Roll disengages the driveline just before the start of the downhill gradient to let the truck roll for the optimum period to save energy. I-See then works to maintain the truck speed, managing the kinetic energy of the vehicle by gently engaging the engine brake to control speed. I-See recognizes when the slope is coming to an end so it allows the truck to maintain the vehicle momentum for the following hill. I-See uses the learned road topography with the integrated Volvo powertrain to provide the most efficient transport through rolling terrain.
"I-See, Volvo Eco-Roll and the intelligent Volvo Engine Brake (VEB) work seamlessly together to minimize the need for braking, reducing driver fatigue and brake wear," says Allison Athey, Volvo Product Marketing Manager – Transmissions. "The driver is more productive, and the vehicle is more efficient."