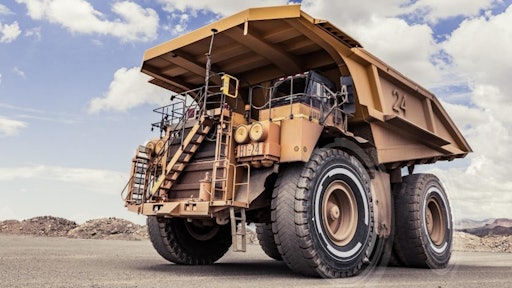 Bridgestone Americas
As the world of mobility continues to evolve, digital solutions designed to drive efficiency, safety and cost reduction are playing an increasingly important role across industry segments. In the off-highway space, there is growing demand from fleet owners for technologies that will help them monitor their assets and improve their bottom-line. This trend is widespread and touches commercial segments such as construction, mining, quarry, and truck and bus, to name ­­­a few.
To achieve success in these segments, original equipment manufacturers' (OEMs') solutions must be adaptable and meet customers onsite, which is typically off the beaten path or in challenging environments. Not only that, but because these commercial businesses often work in isolated locations, the solution needs to be mobile and work effectively in remote areas. Operators rely on real-time data to provide them with insights that can make or break their productivity and in extreme cases, their safety. With these challenging elements, OEMs face a tough path to provide the technology needed in their vehicles. Thankfully, tire manufacturers have developed digitally advanced solutions to help OEMs meet the fleet owners where they are and deliver actionable information that saves businesses time and money. Connecting tires, technology and teamwork offers off-highway OEMs and end users the best path forward to generate bottom-line improvements.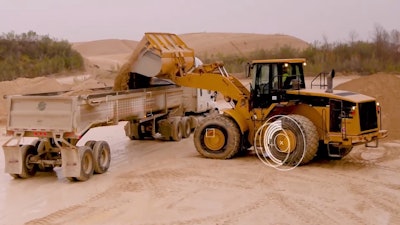 Sensor Technology: From Construction to Quarry
No matter the application, maximizing uptime and keeping operating costs low are always top of mind for fleet owners across any segment. For that reason, a common place to start is with sensor technology. The adoption of tire sensors for commercial applications is relatively new, but customers have already experienced the benefits associated with this technology. Continuous monitoring helps fleet owners and equipment operators spot problems before they happen, which in turn injects more safety, cost savings and uptime into any commercial fleet.
Sensors are generally valve-stem mounted (external) or placed on the inside of the tire or rim, depending on the manufacturer. The health of a fleet's tires can greatly impact a fleet's bottom line, such as tire-related downtime. When OEMs select tires with sensors onboard, they help fleet owners manage tire problems to avoid this downtime. Whether equipment is operating in a quarry or driving down a road, if a tire goes down an immediate fix is required. Otherwise, the downtime of that one vehicle could have a ripple effect throughout an entire operation.
External sensors can be permanently applied to pressure valves or magnetically connected to the rim inside the tire. With both solutions, the sensors gather valuable data and relay the information to fleet managers, or whoever is overseeing the equipment, leading to actionable insights.
One real-time tire monitoring service for construction and quarry and aggregate equipment uses stem-mounted external sensors or magnetic internal sensors to provide critical real-time data, such as tire pressure and temperature, to continually monitor the health of each tire throughout its life cycle. The positive impact that this tire monitoring service has includes:
Reduced downtime
Decreased unplanned maintenance activity
Improved overall productivity
It also provides an important safety benefit to customers, ensuring teammates can feel confident and secure on the equipment they are operating.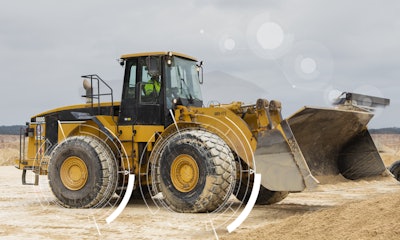 Sensor technology has also been incorporated into the mining segment, but in a different way. The fleets that operate in these spaces face unique challenges and extreme conditions, making their needs different from other segments and the data they receive even more important. One monitoring solution for this segment alerts fleet owners to tire-related issues, such as pressure leaks, but also uses specially designed features like accelerometer data and geofencing to give commercial businesses a holistic view of how their equipment is running at the work site. Accelerometer data can analyze operator performance when breaking and accelerating and assess a mine site's road cambers and corner speeds.
Geofencing analyzes control time data and provides insights into time spent in specific zones and truck idle time. Intelligence learned from these tools helps prevent over-speeding at corners and slopes, avoid problem areas on the site and reduce stress on the vehicle's tires. Some mine sites have been able to adjust their previous methods of tire monitoring, reducing the need for and cost of manual pressure checks and minimizing potential danger points at job sites.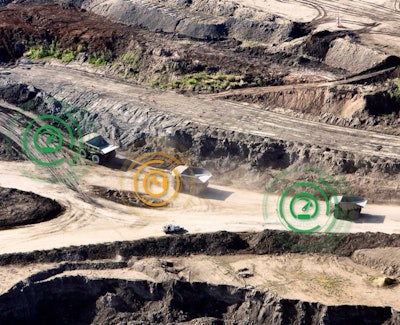 Extending Sensor Insights
When it comes to smart technologies for the commercial mobility space, sensors are only the tip of the iceberg. With intelligence in hand, fleet owners and operators can take real-time data readouts resulting from sensor applications and leverage it within other cloud-based digital solutions. For example, some systems monitor each tire from receiving inventory, mounting inspections and rotation, repairs and removals no matter the size of a fleet anywhere in the world. This helps owners and operators make informed decisions and manage the life cycle of tires for increased efficiency and profitability. It can also provide matching results with the actual operating conditions and a profile of the fleet owner to help optimize overall tire usage, tire selection and maintenance practices.
Asset management solutions have proven valuable to fleets because of their ability to organize and analyze different data sources and then provide in-depth reports. As more digital solutions are adopted in the off-highway industry, platforms like these will become important to help fleet owners navigate and maximize the data that sensor technologies provide.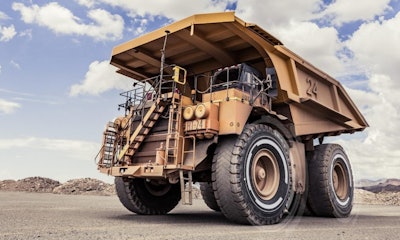 Looking Toward the Future
Advanced digital solutions are helping redefine the meaning of service and convenience in the commercial space by meeting fleet owners where they are and helping them operate their equipment safer and more efficiently. But they are also playing a critical role in helping commercial customers deliver on their sustainability goals by increasing productivity and a reduced environmental footprint. By pairing technology enhancements and mobility solutions with premium tire products, OEMs can help fleet owners optimize product performance and operations, mitigating waste and emissions.
When, for example, tires engineered for higher load capacity are paired with sensor-based solutions that track unnecessary idle time, OEMs can help reduce greenhouse gas emissions, reduce tire waste, increase uptime and reduce air pollution.
Mobility has entered a new era and more fleet owners are turning to digital solutions to address challenges and maximize outputs. As OEMs continue to incorporate sensor technology and leverage that data to help owners draw critical operational insights, the sky is the limit for creating safer, more productive environments for the commercial industry.
Grok Gates is director of business development, strategic fleet accounts, for Bridgestone Americas.