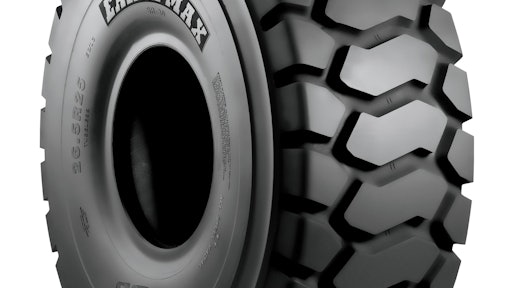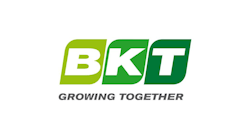 Earthmax, the radial tire lineup by BKT, celebrates its 10th anniversary in 2018. Designed to favor enhanced load distribution on the ground for dumpers, wheel loaders, dozers, graders and some other multi-purpose vehicles, this tire is a milestone in BKT's history – the result of continuously thinking big, of tireless research and the strong desire for improvement taking new ideas and approaches to the market. An important target for the Indian-based multinational company, which has been able to offer a response to the most critical situations in the OTR segment by introducing always more specialty and performing products that are able to master harsh terrains demonstrating great versatility and durability.
All Earthmax patterns have an all-steel structure as a common feature conferring increased resistance to the casing against impacts such as punctures, cuts, wear, heat or any other adverse conditions. These are essential qualities in case of obstacles that might expose tires to the serious risk of damages.
In addition to durability, all 25 models of the range, available in several sizes and versions, come up with extraordinary traction and stability among other advantages in order to easily move on the surfaces of big construction sites, quarries and mines. The tire, indeed, becomes a key element enhancing and optimizing the equipment's operation in order to perform in excellent manner also in small spaces at the right speed, and with full respect to productivity as well as time and fuel savings.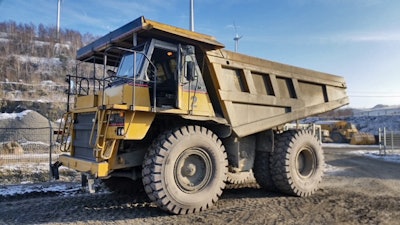 "Ten years of success for our Earthmax range: safety, performance and quality, which have been continuously further developed, acquiring step by step an enormous meaning for our corporate history," states Arvind Poddar, President and CEO of the BKT Goup. "Our past, present and future are concentrated in this tire lineup. For this reason, celebrating this anniversary today means to highlight the values of innovation and progress, which have led our company ever since."
Improving the product quality and enhancing the solutions offered has always been BKT's goal. Hence, the company will not stop its path, making innovation its working philosophy. Today, the company is indeed at the forefront for sustainable tire manufacturing, not least thanks to a recent agreement with a U.S. biotechnology company. Within the context of this cooperation, new compounds will be developed on the basis of TKS RUBBER, which will gradually replace natural rubber.
"We are developing high-performance compounds by using nanomaterials, which ensure improved thermal and mechanical stability. Examples for this experimental research are GRAPHENE, NANO CLAY and CARBON BLACK. For the latter material, BKT has recently set up a plant stretching over eight hectares at Bhuj," states Dilip Vaidya, President and Director of Technology BKT. "This is a great advantage for our Earthmax tire lineup under the sign of always looking ahead to face new future challenges with the traditional passion and spirit."