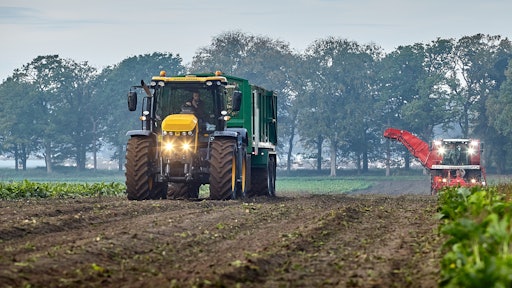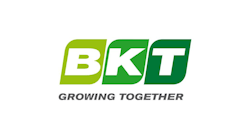 Just 2 months to go for the start of SIMA in Paris, the two-yearly International Agribusiness Show, and BKT is ready to make a mark. A "great" mark. Even this time, the company will not go unnoticed for many reasons.
First of all, it is impossible not to notice the new size of Agrimax Force on display at the BKT stand (Hall 5A – J026) – the largest size BKT has ever realized for a radial tire showing a diameter of not less than 2.30 m. It is version IF 750/75 R 46 of BKT's top-of-the range product - a real status symbol. Agrimax Force is a winning combination of resistance traction, speed and flexibility – ideal features for high-power tractors (over 250 hp). Its secret is the IF-technology, which has been further developed by BKT, enabling the tire to operate at low pressure reducing hence soil compaction. Thanks to its class D speed index, Agrimax Force can travel at speeds of up to 65 km/h without any need for changing the inflation pressure.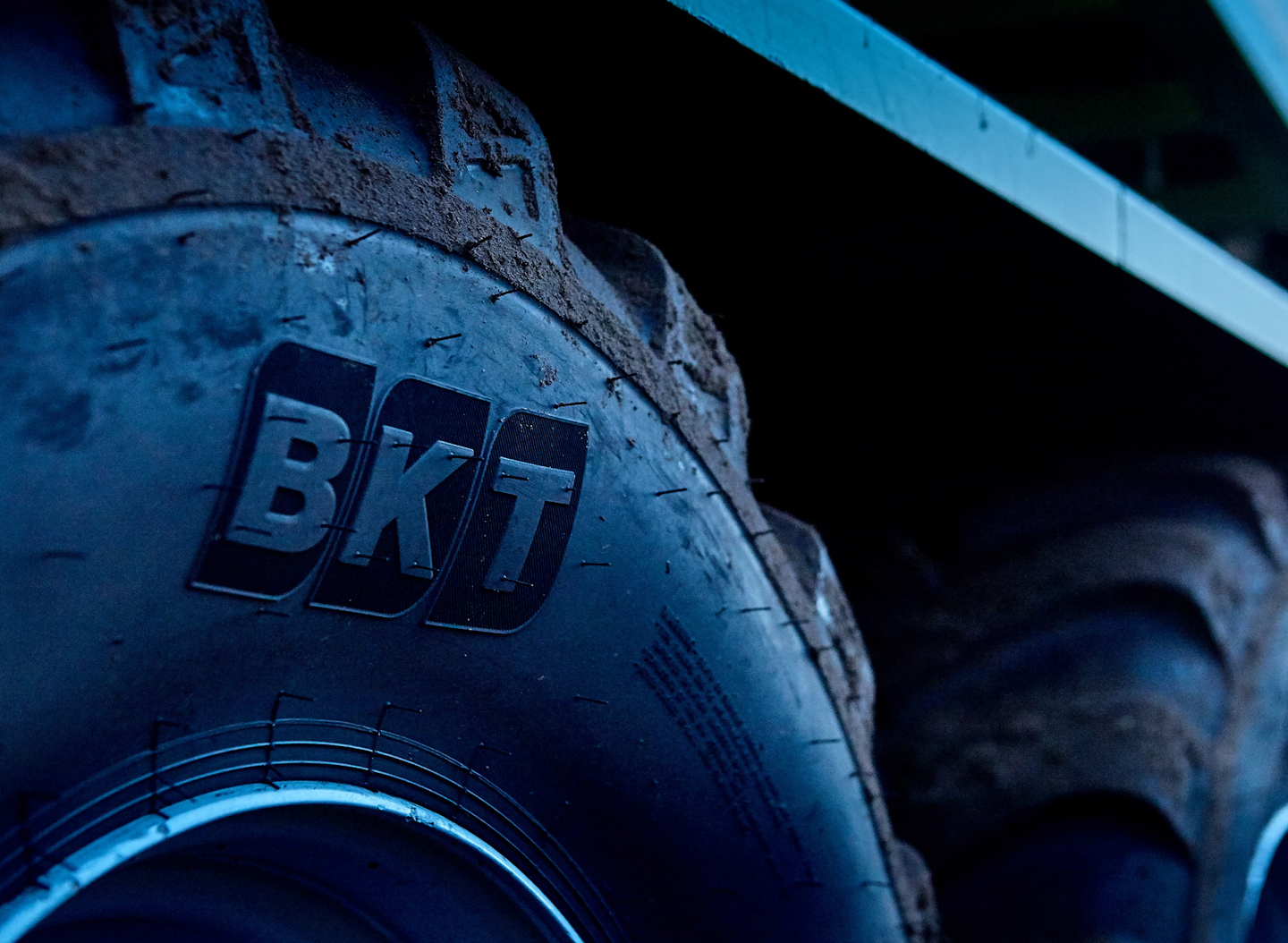 Huge is the crystal-clear tractor made of well 1,500 kg of plexiglass and fitted with the new size of Ridemax IT 697 M+S, 710/70 R 42 on the rear axle, and with the version 600/70 R 30 on the front axle. This special product displays the M+S acronym (mud+snow) and has, indeed, been specifically developed for winter applications such as road transport for green maintenance and road cleaning operations.
Great anticipation for SIMA and in particular for BKT's appearance. This year, there has been much talk about the company thanks to several spectacular sport sponsorships worldwide – one of these in France. Starting from this and for the coming six seasons, BKT has given its name to the soccer competition Coupe de la Ligue, from now on called Coupe de la Ligue BKT. A strategic choice, which puts the company into a position to stay close to its users that are spread all over the French territory and mostly football enthusiasts. Right for them, the magic sport experience to live at the stand has been conceived. An experience that also provides the opportunity of winning tickets for the finals, which will take place at the Stade Pierre-Mauroy in Villeneuve d`Ascq on March 30, 2019. Filling out a card is enough for taking part in the draw.
Great entertainment can also be expected at the BKT stand, including games to win many gadgets, the must-see performance of the football freestyler Iya Traoré, who is Official Guest at many BKT events and will perform some of the tricks that have made him famous worldwide and have led to his entry in the Guinness Book of Records.
BKT's secret for thinking big is its great passion for the job, for the terrain and for long-lasting hours in the fields. From the farming to the sport field, from the passion for their job to the passion for sport, BKT has one clear objective: staying close to users even while having fun watching a football match. BKT fully shares sport values such as respect, competition, and team play and spirit. This is why the company supports it, spreading its message with great enthusiasm. Even at SIMA.