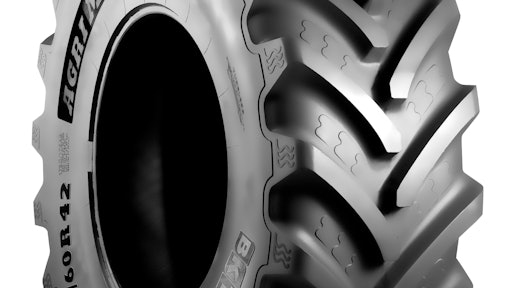 BKT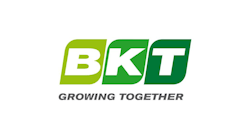 There will be talk about BKT at this year's edition of the SIMA agribusiness show. The company will premiere the largest size BKT has ever built for a radial agriculture tire. It is AGRIMAX FORCE, in the version IF 750/75 R 46, with a diameter of not less 2.30 m.
AGRIMAX FORCE is BKT's most popular and most appreciated tire range, the status symbol product par excellence. Yet, the new tire best integrates the philosophy behind the unstoppable development of BKT products. Moreover, the company continuously listens to the evolving needs in the global agriculture segment, where demand and type of equipment, lands and climate change. With AGRIMAX FORCE IF 750/75 R 46, BKT demonstrates being able to face market challenges by displaying advanced project engineering, and by inaugurating the era of giant tires.
AGRIMAX FORCE is the ideal combination of efficiency, productivity, flexibility, and resistance. This latest-generation tire has all qualities to equip high-power tractors over 250 hp. Thanks to the IF technology, AGRIMAX FORCE operates with a lower inflation pressure compared to a standard tire carrying the same load. Besides, it offers tilling equipment a larger footprint on the soil leading to high flotation capacity plus a uniform load distribution of loads at low pressure.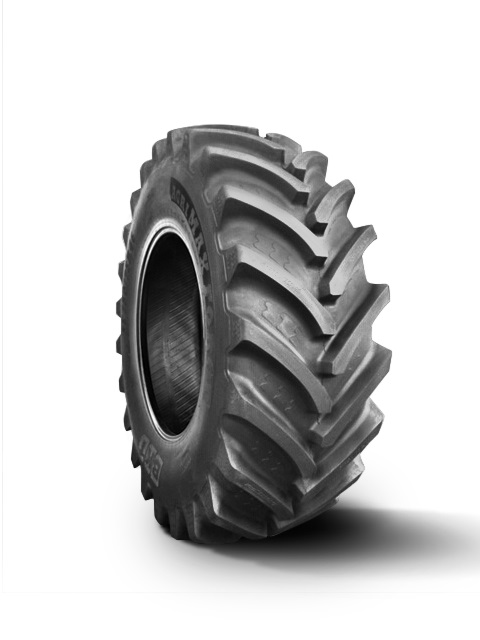 Agrimax Force IF750-75 R 46BKT
Even if this is a great news, it is not the only BKT novelty at this SIMA show.
At the company's stand (Hall 5A - J026) also the tire FL 630 SUPER sized 650/55 R 26.5 is showcased in the new version with HD (heavy-duty) compound. Especially designed for the combined use on the road and in the fields, FL 630 SUPER is part of the flotation range that distinguishes by extraordinary flotation features. Thanks to its robust structure, the tire ensures excellent traction and superb road holding even if cornering or performing other maneuvers. The particular tread design ensures great grip on any type of terrain conferring the tire also top self-cleaning properties. Thanks to the HD compound, FL 630 SUPER is now able to carry 50% more load compared to the standard version.
BKT's distinguishing mark at trade shows is a crystal-clear huge tractor made of not less than 1,500 kg of plexiglass. On the occasion it is equipped with RIDEMAX IT 697 in its new M+S marked size (Mud+Snow). Ideal for winter applications, the particular tread grooves and the special compound ensure extraordinary stability on terrains covered by snow and ice. Yet, RIDEMAX IT 697 M+S is an all-season product designed for road transport, and green maintenance and cleaning operations. Also in this case, it is a new size, namely 710/70 R 42 that is fitted on the tractor's rear axle, whereas the front axle is fitted with version 600/70 R 30.
Last but not least, a hybrid product unites the world of agriculture and the construction world: It is EARTHMAX SR 31 on display in size 20.5 R 25 designed for multipurpose usage for wheel loaders both on construction sites and on farm yards. Distinguishing marks are excellent traction and handling plus best riding comfort. The special tread compound is particularly resistant against cuts and high temperatures ensuring a long tire life-cycle. In addition, multilayer steel belts plus the rigid block design stand for extraordinary traction and stability even on muddy terrain.
Every time, BKT awaits the SIMA show with great enthusiasm considering it a key appearance. It is here where the company meets users, listens to them, builds an open dialog with a future outlook. In a nutshell: Growing Together.
It is actually right from this dialog with all those using BKT products day after day that these tires originate from. And many others will follow.
All BKT products are also the result of a philosophy that encompasses the passion for work, for the land and those long hours in the fields that only who feels the passion is able to face. "If you do what you love, you'll never work a day in your life."