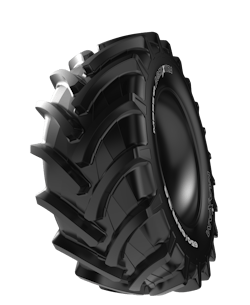 MAXAM Tire

MAXAM Tire announces the rapid growth of its global agricultural program. Over the last few years, MAXAM Tire has built a strong reputation in the off-the-road and specialty tire market by offering products with both leading-edge quality and performance reliability that deliver exceptional value. This foundation has fueled the MAXAM agricultural expansion efforts that have broadened its product portfolio and achieved significant year-over-year growth. MAXAM is continuously enhancing its radial agricultural program to provide superior business solutions to farmers and growers globally.
As a major global tire manufacturer and distributor, MAXAM agricultural tires are developed with advanced engineering and superior design at its state-of-the-art, fully owned and operated factories. Its factories feature proprietary manufacturing processes and technology that ensure the highest-quality products and enhanced performance. Its team's commitment to product quality, reliability and value has been acknowledged by some of the top original equipment manufacturers. The rigorous validation process to achieve OEM approval is part of MAXAM's commitment to continue delivering quality solutions to the agricultural market.
MAXAM focuses on our agricultural product development by delivering a relevant range of standard and VF tires designed to meet the evolving needs of farmers and growers. Its agricultural program features the following families of radial tires to include: AGRIXTRA 85, AGRIXTRA 70, AGRIXTRA 65, AGRIXTRA XL, AGRIXTRA H, AGRIXTRA N and FLOTXTRA. "Designed or grouped by aspect ratio to meet each application's needs our agricultural products are backed by a world-class warranty program to deliver the value our customers seek," says Greg Gilland, Vice President of Global Agriculture.
Within this growing business segment, MAXAM will be expanding its global agricultural team to ensure it can deliver the products, service and value customers expect. The new MAXAM global agricultural team is driven to deliver MAXAM Tire's vision centered around innovation, performance, quality and the commitment to an exceptional customer experience.