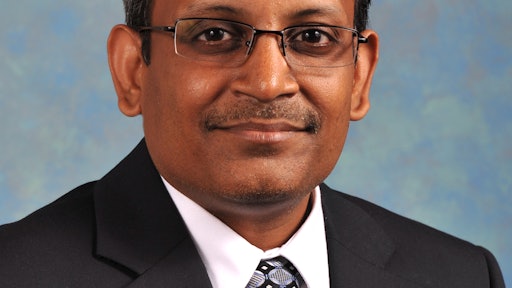 Responses from Mahendra Muli, Director of Marketing & New Business Development, dSPACE
Technologies of the Future: Hybrids, Electrification and Smart Systems
Have there been any recent advancements in hybrid technology which will help, or have the potential to, further increase their prevalence in the heavy-duty equipment industry?
Electrification of vehicles, both on- and off-highway, has become quite critical from both the fuel efficiency and emissions control perspectives. In general, the overall industry has gained significant experience in the integration of the two energy (gasoline or diesel and electrical) and actuation systems (internal combustion engine and electric motors). Industry has both experimented and applied various architectures of series and parallel hybrid systems in vehicles successfully. The goal, however, remains to transition to fully electric mobility solutions and zero emissions.
Use of electric drive technology (beyond powertrain in the vehicle for new generation of autonomous vehicles, and for ADAS features like steering assist) will continue to rise. Power management, energy availability, battery sizing and recharging, electric motors, drive technology, and other technical issues will, therefore, continue to evolve.
Future semiconductor devices and the evolution of battery technology to help break barriers of energy density and high-power applications are awaiting. These innovations, when available, could unleash potentially much more innovation and applications that are conventionally powered by internal combustion engines.
In regards to hybrids, what technological limitations currently exist that are impeding the ability to harness the full potential of hybrid power?
Current applications of electric drive technology – both from battery utilization and motor efficiency – seem to have reached their limit. Likewise, currently available power electronics semiconductor technology has reached its potential. Therefore, engineers are looking at the system level to increase overall system efficiency and prevent any energy losses. Even with these limitations, these devices and technologies have proven to provide a significantly efficient operation.
What progress is being made by your company and/or the industry in regards to developing fully optimized systems as opposed to individual components [e.g. overall powertrain optimization versus optimizing the drivetrain and engine separately]?
Developing mixed energy mode, managing battery operation, and developing an overall efficient system is challenging for engineers. Further integration of subsystems to validate the overall system behavior also remains a challenge. Developing such complex systems with prototypes is an unviable option. We, as an engineering tools provider to the mechatronics community, realize these challenges and have developed a whole suite of tools that make the challenges of developing and testing hybrid systems easier.
Our product portfolio includes simulation models of electric motors, inverters, batteries, electric components, etc., that can be applied from individual motor controls to the entire grid-level simulation. Recognizing the need for very high-speed simulation corresponding to the fast dynamics of electrical systems, we provide FPGA-based computing and hardware devices. Additionally, we have further expanded our scope of test solutions to include complete electrical subsystems, such as power steering systems for validation in a lab environment. These electrical system simulations can be combined with conventional powertrain simulation for hybrid system simulation. Engineers using these solutions can develop and integrate complex systems in the relative safety of their labs.
What role is electrification and smart systems playing within your company's product designs?
As explained above, we expanded our product portfolio with FPGA-based solutions for high-speed simulation and expanded the testing capabilities of complex subsystems, such as electric power grids, power steering systems, etc.
Additionally, we understand the wide requirements of the engineering community, and to serve them, we have partnered with many companies in the simulation and power electronics hardware area to provide optimal solutions.
How has or will the use of prognostics and predictive technologies continue to progress within your product designs, and the industry as a whole?
The applications of autonomous systems and large demanding operations like mining leave no room for downtime and maintenance. Every minute of suspended operations can cost thousands of dollars. Thus, any opportunity to monitor the health of the system and provide prognostics and predictive guidance for maintenance is highly welcome. This leads to additional sensing and software implementation on the vehicle.
dSPACE is well equipped to provide support of development and validation of such software features with our Rapid Controls Prototyping (RCP), Automatic Code Generation (ACG) and failure testing with Real-Time dSPACE Simulators (HIL) technology. Additionally, through our products for virtual development and data management for model-based design, we are making the development process efficient.
What's next on the technology horizon? Are there emerging technologies which will affect your products or the industry as a whole? How will hybridization, electrification and smart systems continue to progress within the next year and on into the future?
We are always working in step-lock mode with our user community to develop solutions required to innovate, research and design. We endeavor to support the engineering community for making the development process efficient and easy to reach the highest quality goals. We look forward to further breakthroughs in electronic components, battery systems, and overall systems and supporting them with our portfolio.
Companies in this article