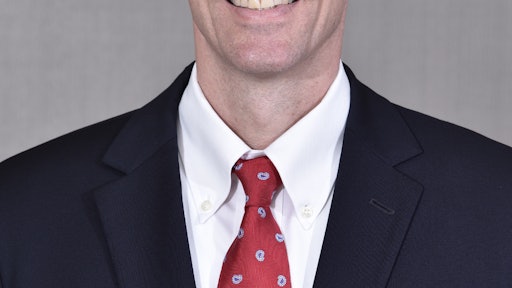 Responses from Curtis Hutchins, President, Hydraulics Group, Eaton
Technologies of the Future: Hybrids, Electrification and Smart Systems
Have there been any recent advancements in hybrid technology which will help, or have the potential to, further increase their prevalence in the heavy-duty equipment industry?
We are seeing more and more applications where electrical and hydraulic power are being combined to satisfy the critical performance requirements stipulated by the machine builders. In the true sense of a hybrid system, two different technologies are applied to power the individual service needs of a machine platform. For example, electrical drives offer excellent control bandwidth but require high voltage to generate torque. The high voltage aspect creates safety, complexity and training concerns in mobile machinery service and operators communities, whereas a medium–to-high pressure hydraulic system is very familiar and presents fewer concerns. A blended technology solution supports a balance between superior performance helping end users exceed productivity and fuel efficiency goals and the technology is still familiar to the folks who have to operate and service the hybrid system.
Breakthroughs in hybrid technology have not come in the form of any single major development. Fundamentally the primary goal is to down-size or down-speed the prime mover while still maintaining overall performance to get the job done. Hybrid solutions are required to integrate seamlessly, fill the performance gap and provide additional advantages. Application and controls teams need to think creatively about how different technologies are architected together — not just from a physical perspective but also from a communications and controls perspective.
In regards to hybrids, what technological limitations currently exist that are impeding the ability to harness the full potential of hybrid power?
The limitations of any hybrid implementation are always the balance between efficiency benefits against the incremental cost of the system itself, plus the potential incremental service costs incurred over the lifetime of the machine. The duty cycle is another important factor that plays a significant part in the success of a hybrid system. Hybrid solutions are typically developed for machinery used in highly-productive applications where fuel costs represent a high percentage of the overall operating costs. If the machine is not in a dynamic state, then the primary benefits of the hybrid system will not be realized. While hydraulic or electrical start/stop systems save the fuel that is consumed while the machine is in an idle state, the relative fuel savings in this condition are secondary when compared to savings when the machine is working at full capacity.
What progress is being made by your company and/or the industry to develop fully-optimized systems as opposed to individual components [e.g. overall powertrain optimization versus optimizing the drivetrain and engine separately]?
A great example in the on-highway space is Eaton's SmartAdvantage Powertrain program. This collaboration between Eaton and Cummins to provide the most fuel-efficient powertrain available in the trucking industry has been in place for several years and boasts nine percent better fuel economy than competitive integrated powertrains. The SmartAdvantage Powertrain optimizes shifting based on grade, vehicle weight, engine torque and throttle position. The result is error-free, guess-proof shifting – making every driver in the customer's fleet as efficient as the best driver. Again, a great example in the on-highway segment but truly applicable to the off-highway markets from an optimized system or deep integration perspective.
What role is electrification and smart systems playing within your company's product designs?
While today's hydraulic product categories are quite similar to those of the past, (pumps, motors, valves, hoses, and fittings etc.) , their sophistication has evolved dramatically as electronic controls provides new capabilities at the product level and at the system level. This allows similar and dissimilar product technologies to be easily networked together.
Software has enabled sub-systems and complete systems to work together seamlessly. Eaton's electrohydraulic product lines are considered "Pro-FX ready," with out-of-the-box functionality and can be matched with other Eaton products to streamline the process of product design and development at the subsystem and machine level.
Dynamic Machine Control is Eaton's approach to helping customers achieve greater performance, efficiency, freedom and flexibility in the machine design process so that they can compete in a rapidly- evolving industry. Dynamic Machine Control is at its best in electrohydraulic solutions. At Eaton, we are uniquely positioned with our broad portfolios in both the hydraulic and electrical markets. Plus our experienced application and controls experts consult with customers to determine the best ways to meet or potentially exceed their goals.
Companies in this article